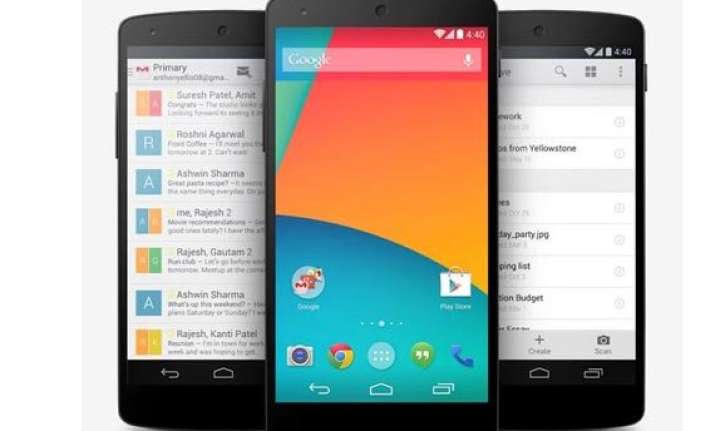 New Delhi:Google's Nexus 6, also known as the Nexus X or "Shamu", will be larger than Apple's iPhone 6 Plus (5.5 inches) and Samsung Galaxy Note (5.7 inches), Wall Street Journal reported.
The WSJ also said that Google wants to deliver a phablet to rival the iPhone 6 Plus, but at a cheaper price than Apple's offering (which starts at £619).
The device is made by Motorola and rumour has it that device will be very similar to the new Moto X 2014 – except with a larger screen, of course, and higher resolution at 2,560 x 1,440 (compared to full HD on the Moto X). It should also have a bigger battery than the Moto X along with a better camera.
Google Nexus 6 in all probability will come with the new Android L OS out-of-the-box.
Google has already released the Android L pre-view developer edition to the programmers.