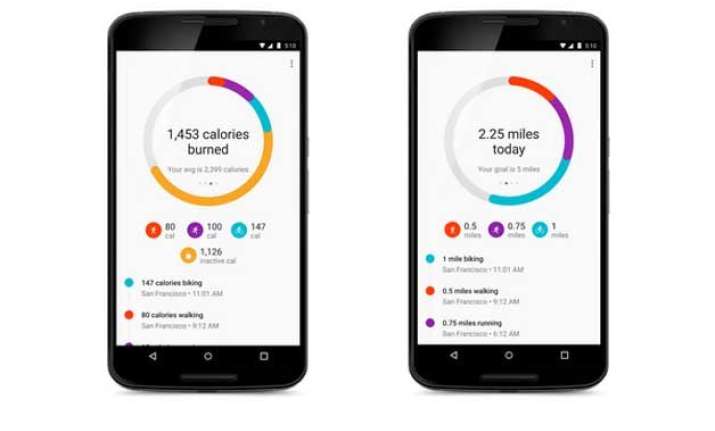 Google's Android app Fit, which tracks your fitness and workouts now comes with calorie counts.
According to Android Official Blog, the updated app will now calculate distance and calories burned based on a user's profile. Users need to make sure that their profile has correct information about gender, height and weight for the estimates. The updated timeline will now offer a detailed activity about levels and exercises through days, weeks or months.
The update makes the app more user-friendly for those who use Android Wear watch as well. Google Fit displayed on the smartwatch will now show the duration of your workout done towards your desired goal.
A new Google Fit widget has been introduced as well which can be pinned onto your smartphone's homescreen which will constantly remind the user about their activity. The same function will work on an Android Wear watch as well.