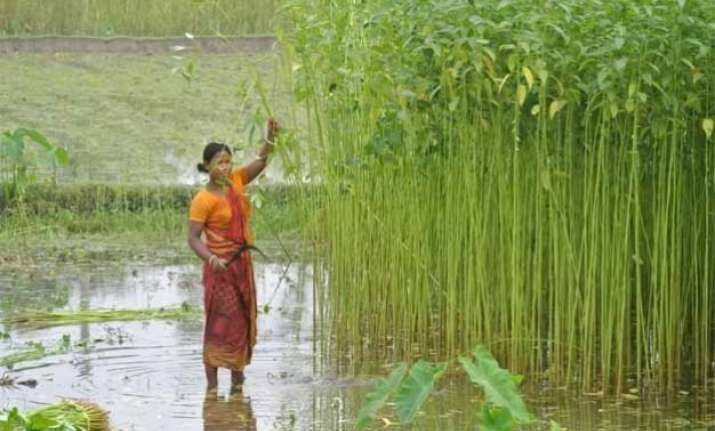 Kolkata:  West Bengal group of ministers is slated to meet on May 19 to review the closure of 16 jute mills in the state.
The group of ministers will meet again on May 19 along with industry representatives to review and find ways and means to reopen the closed mills, industry sources told PTI.
The ministers in the group who were present in the past meeting were state Finance Minister Amit Mitra, Agriculture Minister Purnendu Bose, Labour Minister Malay Ghatak and Panchayat Minister Subrata Mukherjee.
Along with them were Jute Commission officials and jute industry representatives.
Industry has claimed that law and order were the main issues apart from low orders for the closure of jute mills, which left several thousands of workers jobless.
Apart from internal hurdle, jute sector is facing low government order. In the Rabi season that ended in March, the procurement of jute was reduced by 30 per cent by NDA
government.
Industry was apprehending that procurement in the Kharif season would be far less than Rabi crop.
There are 59 jute mills in the state, which offer direct livelihood to about 2.5 lakh workers.