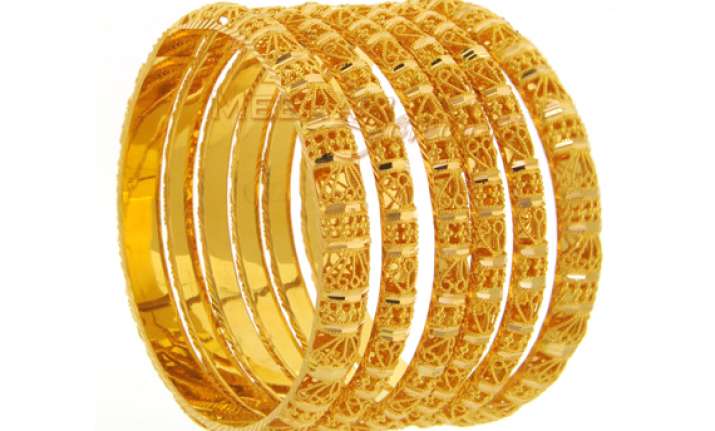 New Delhi, Dec 12: Both the precious metals, gold and silver, fell on Monday on reduced offtake by stockists and jewellers at existing high levels, amid a weak trend in global markets. While gold fell by Rs. 190 to Rs. 29,140 per 10 grams, silver lost Rs. 650 to Rs. 55,500 per kg.

The trading sentiment turned bearish after gold declined to a two-week low in global markets as concern that Europe's debt crisis will persist even after leaders agreed to a fiscal accord strengthened the dollar, dimming the appeal of the metal as an alternative investment.

Gold in global markets, which normally sets the price trend on the domestic front, dropped by 1.8 per cent to $1,681.10 an ounce, the lowest price since November 25 in Singapore.

In addition, sluggish local demand at prevailing higher levels further fuelled the downtrend in the precious metals.

On the domestic front, gold of 99.9 and 99.5 per cent purity fell by Rs. 190 each to Rs. 29,140 and Rs. 29,000 per 10 grams, respectively, while sovereigns remained stable at Rs. 23,350 per piece of eight grams.

In a similar fashion, silver ready dropped by Rs. 650 to Rs. 55,500 per kg and weekly-based delivery by Rs. 505 to Rs. 56,430 per kg.

However, silver coins continued to be asked around previous level of Rs. 62,000 for buying and Rs. 63,000 for selling of 100 pieces.