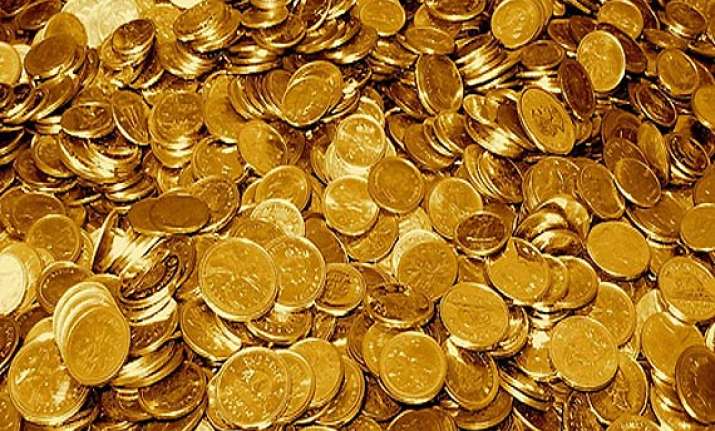 New Delhi, Dec 15: Gold today recorded its steepest fall in over two months and lost Rs 800 to Rs 28,140 per 10 grams, on frantic selling by stockists on weak global trend and sluggish domestic demand.

Gold had plunged by Rs 835 on October 5.  Traders said selling pressure gathered momentum, as the metal in overseas markets dipped below USD 1,600 an ounce on deepening euro-zone debt crisis and boosting the dollar. 

In addition, reduced offtake on the domestic front due to the end of the marriage season also weighed on the yellow metal's prices here.

On similar lines, silver tumbled by Rs 3,200 to Rs 52,600 per kg, on fall in demand from industrial units and silver coin manufacturers.

Gold in global markets, which normally sets the price trend on the domestic front here, tumbled by USD 54.40 to USD 1,576.50 an ounce and silver by 6.10 per cent to USD 28.96 an ounce in New York last night.

On the domestic front, gold of 99.9 and 99.5 per cent purity took a plunge of Rs 800 each to Rs 28,140 and Rs 28,000 per 10 grams, respectively.

Sovereigns followed suit and traded lower by Rs 100 to Rs 23,200 per piece of eight grams. 

In line with a general weakening trend, silver ready nosedived by Rs 3,200 to Rs 52,600 per kg and weekly-based delivery by Rs 3,215 to Rs 53,200 per kg.

Silver coins also dropped by Rs 3,000 to Rs 59,000 for buying and Rs 60,000 for selling of 100 pieces.