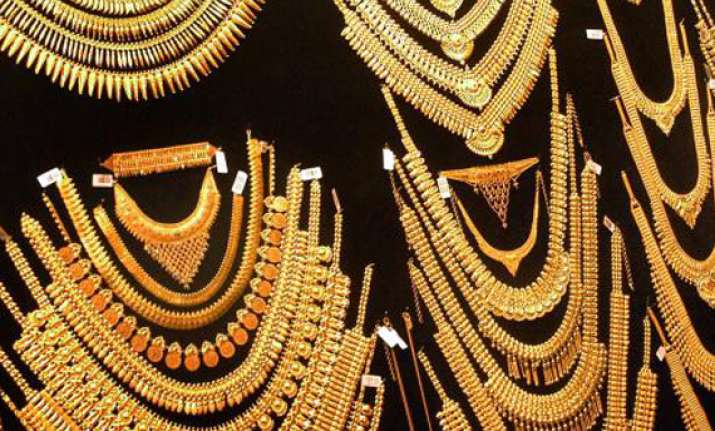 New Delhi, Nov 24: Both the precious metals, gold and silver, drifted today on reduced offtake by stockists and jewellers at prevailing high levels amid a weakening global trend.

While gold fell by Rs 150 to Rs 29,090 per 10 grams, silver lost Rs 1,170 to Rs 55,230 per kg.  Traders said fall in demand at prevailing higher levels and reports of a weak trend in New York mainly led to the fall in gold and silver prices.

Gold in global markets, which normally sets the price trend on the domestic front, fell by USD 7.10 to USD 1,692.30 an ounce and silver lost 3.08 per cent to USD 31.76 an ounce in New York last evening.

In addition, fall in demand at prevailing higher levels further fuelled the downtrend in precious metals prices. 

On the domestic front, gold of 99.9 and 99.5 per cent purity fell by Rs 150 each to Rs 29,090 and Rs 28,950 per 10 grams, respectively. The metal had shed Rs 10 yesterday. 

However, sovereigns held steady at Rs 23,300 in limited deals. 

Similarly, silver ready tumbled by Rs 1,170 to Rs 55,230 per kg, while silver weekly-based delivery shot up by Rs 335 to Rs 56,200 per kg on speculators buying support. 

Silver coins continued to be asked at previous levels at Rs 63,000 for buying and Rs 64,000 for selling of 100 pieces in restricted buying.