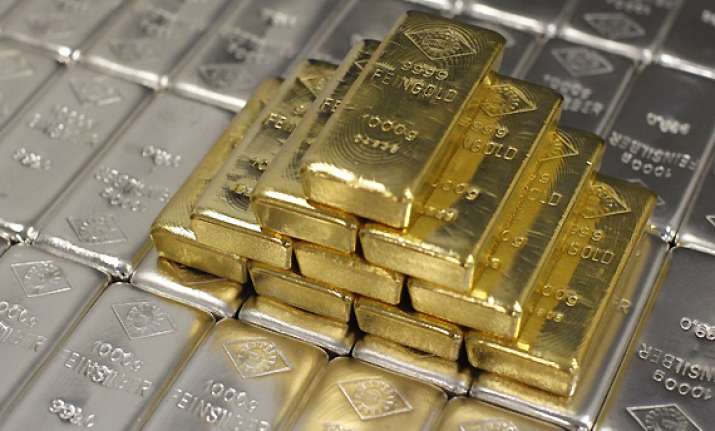 New Delhi, Dec 13: Gold today extended losses for the second straight session and fell by Rs 100 to Rs 29,040 per 10 grams, due to sustained selling by stockists in tandem with a weakening global trend on account of a stronger dollar. However, silver recovered by Rs 500 to Rs 56,000 per kg on fresh enquiries from industrial units and speculators.

The trading sentiment in gold remained bearish after dropping to a seven-week low in London, as a strengthening dollar cut demand for the metal as an alternative investment.

Gold in global markets, which normally sets the price trend on the domestic front, fell by USD 15.65 to USD 1,650.93 an ounce, the lowest price since October 25.

In addition, sluggish local demand at existing higher levels also influenced the trading sentiment.

On the domestic front, gold of 99.9 and 99.5 per cent purity remained under selling pressure and lost Rs 100 each to Rs 29,040 and Rs 28,900 per 10 grams, respectively. The metal had shed Rs 190 yesterday.

Sovereigns declined by Rs 50 to Rs 23,300 per piece of eight grams.

On the other hand, silver ready found fresh buying support from industrial units and recovered by Rs 500 to Rs 56,000 per kg, while silver weekly-based delivery shed Rs 10 to Rs 56,420 per kg. Silver coins spurted by Rs 1000 to Rs 63,000 for buying and Rs 64,000 for selling of 100 pieces.