Follow us on New Delhi: In a bizarre incident, two topless feminist protestors stormed a Muslim Conference stage north-west of Paris, France during a wife beating discussion.
The two unnamed women, with messages written on their bare breasts, ran on stage, snatched the microphones and started shouting. This made the two imams on the stage retreat in shock and discomfort.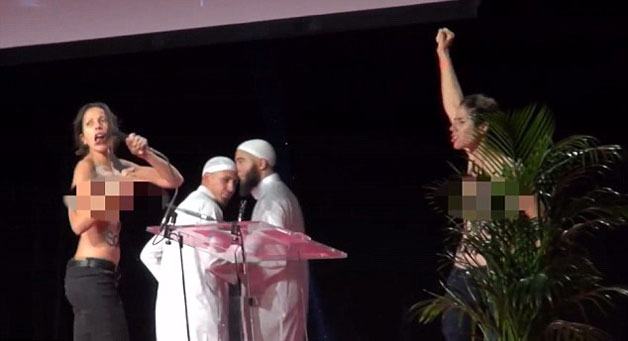 One of the messages embedded on their body can be translated as: 'Nobody makes me submit'.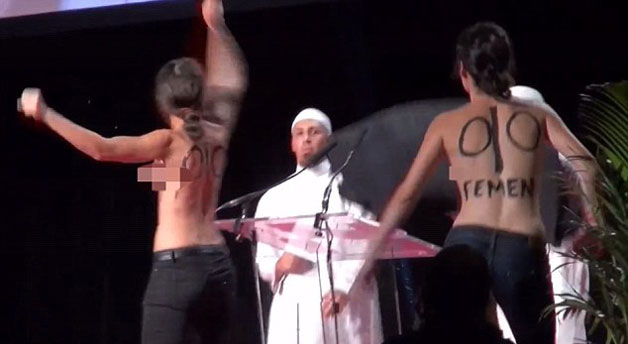 Soon after they stormed in, the security guards and a group of men rushed to drag the protesting women off stage. Footage shows a man kicking at one of the women who was being tossed on the floor.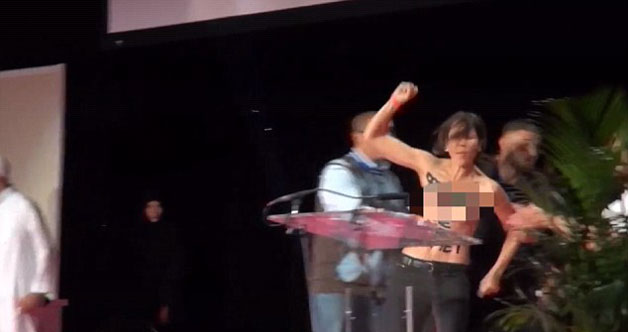 According to the reports, the two imams were giving a speech on whether men are allowed to beat their wives or not as per Islam's teachings, when the incident happened.
The stunt was done by the controversial feminist group 'Femen', which is famous for drawing attention towards their causes through nudity.
Interestingly, several other feminist groups have criticised their act and behaviour towards minority communities.