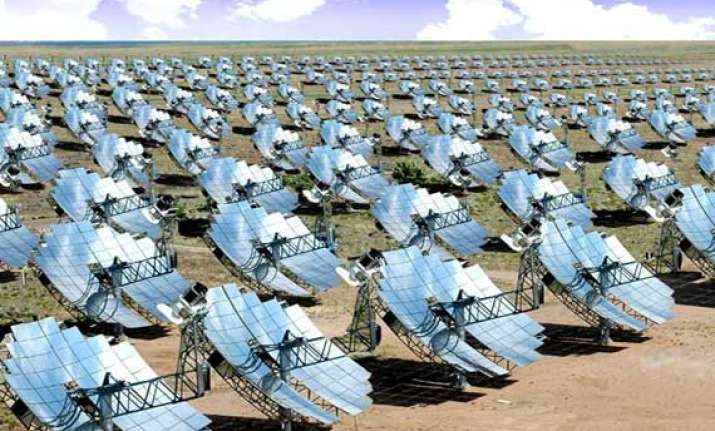 Bangalore: GE Energy Financial Services is investing $24 million (Rs.14.4 crore) in expanding the solar power project Welspun Renewables Energy Ltd. set up in Madhya Pradesh's Neemuch.
Neemuch is about 390 km from the Madhya Pradesh capital Bhopal.
The US-based General Electric's (GE) investment in Welspun's 151 megawatt solar photovoltaic project will power 624,000 homes and save an estimated 216,372 tonnes of carbon emission annually.
Welspun's existing 308 mw solar plant, located on 800-acre site on a 500-metre high barren land ridge in central India, receives highest level of irradiation.
"Power from the project is sold to the Madhya Pradesh state utility, helping the country meet its target of 20 percent energy generation from renewable sources by 2020," GE's financial arm said in a statement here Friday.
As a leading clean energy generating firm, Welspun commissioned the solar unit in August 2013, eight months ahead of schedule.
"As we have been working to meet the country's energy requirements through efficient solar projects, GE's financial strength and risk management will help us achieve the goals set by the government to expand the use of renewable energy," Welspun vice-chairman Vineet Mittal said on the occasion.
GE's financial arm has cumulatively invested $10 billion in renewable energy projects worldwide, including $1.8 billion in solar power plants in seven countries.
"With its geography, resilient economic growth and commitment to use renewable energy, India has huge potential to develop solar power. Our investment in Welspun's project helps to realise that potential," GE Energy Financial Services business leader for India and South East Asia Raghuveer Kurada said in the statement.