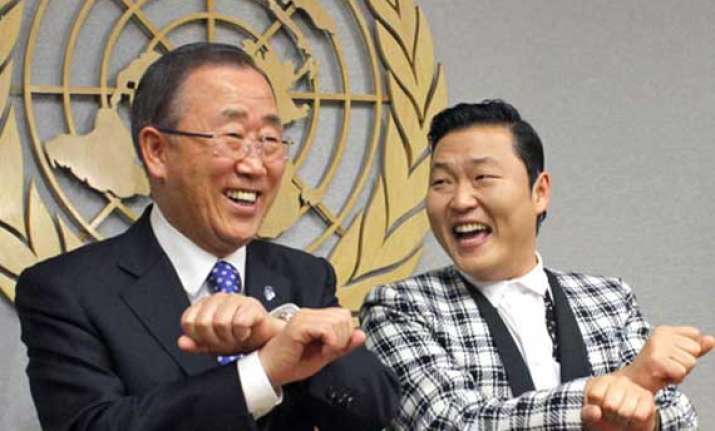 New Delhi, Nov 4: South Korean Pop icon PSY's Gangnam Style music video has gathered nearly 620 million hits on YouTube since July, making it the second most second most-watched YouTube video of all time.
The video, which features PSY's much-imitated horse-riding dance, has been sweeping the global music scene in the last three months and making the Korean pop sensation an international star.
The dance moves, while cheesy, have gained tremendous appreciation. Colorful lively outfits along with nonsensicalness of the video have added to the overall appeal of the video.