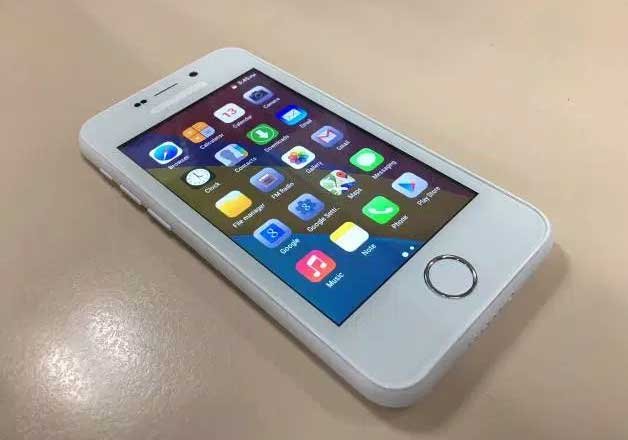 New Delhi: Touted as the world's cheapest smart-phone, Freedom 251 has landed itself into a major controversy on the day of its launch with analysts alleging that the Rs 251 android phone is merely a rebranded version of its rival Adcom.
Apparently, the design of the Ringing Bells' Freedom 251 has striking resemblances with that of Adkom's Ikon 4, which is priced at Rs 3,999 in the Indian market, said analysts.
Interestingly, most built-in app icons on the Freedom 251 seem to be a direct copy of icons on Apple's iPhone, they added.
Asked about the allegation, a Ringing Bells executive said the devices at the launch were sample models.
"The ones that will be sold in the market won't have the branding," he added. 
When contacted, Adcom founder and Chairman Sanjeev Bhatia told PTI that Ringing Bells had procured a few devices from the company.
"Some devices were taken from us. I can't comment any further on this," he said. 
There have been speculations about how the company has managed to hit such ultra-low costs.
According to the Indian Cellular Association, the bill of material value for a product like this when sourced from the cheapest supply chain cost approximately USD 40 (Rs 2,700).
When translated into retail price after addition of applicable duties, taxes and distribution and retail margins, the cost of the product would be at least Rs 4,100. 
ICA has written to Telecom Minister Ravi Shankar Prasad requesting him to get into depth of the issue, saying the price could not be below Rs 3,500 even after a subsidised sale.
Ringing Bells, on its part, said the manufacturing cost of the phone is about Rs 2,500, which will be recovered through a series of measures like economies of scale, innovative marketing, reduction in duties and creating an e-commerce marketplace. 
The company, set up five months ago by Amity University graduate Mohit Kumar Goel, launched the device yesterday. It went up for sale today morning at 0600 hours but given the huge interest in the ultra-low cost smart-phone, the company's website crashed.
Ringing Bells has now suspended taking orders for 24 hours due to the overload. It said it had received approximately six lakh hits per second, which resulted in the overload.
(With PTI inputs)