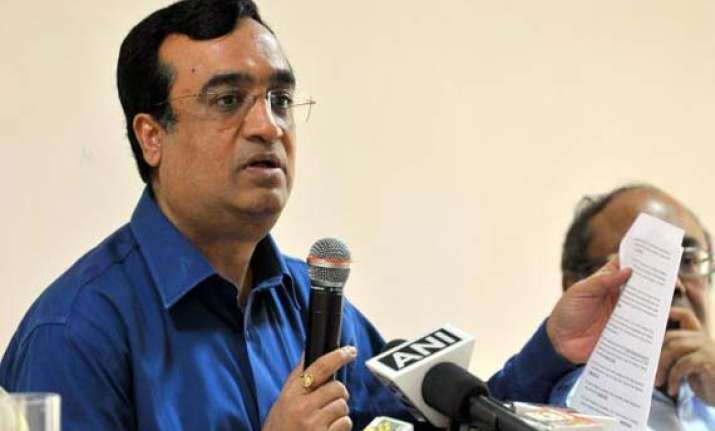 New Delhi, July 5: The government on Friday said the ordinance on food security, approved by the union cabinet on Wednesday, would not be a financial burden on the economy, and would help battle malnutrition and hunger.
"The food ordinance will help battle malnutrition and hunger in the nation. The food security ordinance will not impact fiscal deficit or affect financial management of the country," Congress leader Ajay Maken told reporters at a joint press conference here with Food Minister K.V. Thomas.
He said the ordinance had been sent to President Pranab Mukherjee, and the government awaits his consent.
The minister explained that the government already spends Rs.90,000 crore on food subsidy each year, besides bearing the expense of schemes that offer food security.
"As per our calculations, Rs.23,800 crore would be the additional burden on the exchequer after it (food security ordinance) is implemented. Out of the total budget of Rs.555,000 crore, an amount of Rs.23,800 crore is negligible and won't have any effect on the exchequer," he said.
"There are reports that it is not possible to implement it technically and financially, but all things have been well thought out," he said.
Attacking the opposition for not passing the bill during the budget session, Maken said: "It was promised by the Congress party in its 2009 manifesto. The bill was introduced in December 2011, and we have repeatedly appealed to the opposition to discuss the bill and pass it."
"The entire budget session was washed out. Prime Minister Manmohan Singh had sought to evolve a wider consensus on the bill, but that did not emerge. There was no other way ... when the opposition does not want to discuss and pass and it," he added.
He expressed the hope that the government will be able to gather the numbers to approve the ordinance in both houses of parliament within the stipulated six months.