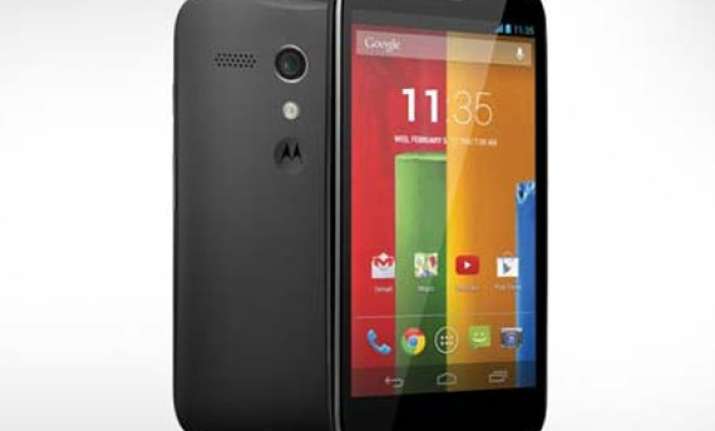 New Delhi: Enthused by the overwhelming response from shoppers to Moto G launch, e-commerce player Flipkart is looking at a long term relationship with handset maker Motorola Mobility.
The US-based firm launched its much-awaited budget phone Moto G in India through Flipkart on February 6. There has been tremendous response from online shoppers to the launch with the 16GB version being sold out in first 15 minutes.
"It is extremely overwhelming. We were surprised. We did not expect this kind of response. It was more than the traffic on peak Diwali rush. Our site also went down for a couple of minutes on February 6th, the day of launch, due to traffic," Flipkart co-founder and CEO Sachin Bansal told PTI.
Moto G's 16GB version, priced at Rs. 13,999, was sold out in the first 15 minutes of the launch and few units of the 8GB version costing Rs. 12,499 were left, he added.
Asked whether Flipkart will continue selling Motorola products after the big-bang debut of Moto G, he said that both the firms believe online is the way forward.
"Definitely, I think both Motorola and Flipkart are seeking a long term relationship. Sure, I think we do see and actually hope that we do get to do more such things together," Bansal said.
Like Flipkart, Motorola also believes that online is the way to go and as the world is moving to e-shopping, India will also follow, he added.
According to market experts, Moto G (Review I Pictures) is getting very good response from online shoppers with some 20,000 units being sold out on Flipkart within hours of the launch on February 6.