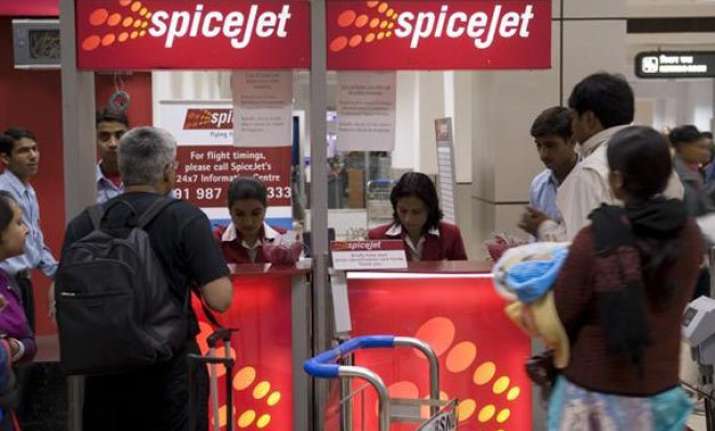 New Delhi: Flash sale of tickets last year by SpiceJet turned out to be a boon for the air carrier which is otherwise going through a crisis period.
It created a record by making 6.7 crore people to fly within India in 2014. In the month of December, it saw the highest ever, 64.4 lakh people having flown within the country in a month.
The constant low fare strategy followed by the carrier even led others to follow the suit.
However, as is known, till November, SpiceJet was on the peak of crisis and running out of cash which even led some of the companies which leased Boeing 737 aircrafts to SpiceJet, repossess them back.
To mention about the market value, till July last year, market share of SpiceJet was 20.4% which fell to an almost half 10.4% by December.
Since then a number of flights offered by the carrier have reduced subsequently. In December it had maximum number of flight cancellations of around 32%.
The low cost air carrier has recently seen change of leadership with co-founder Ajay Singh taking the charge.
Apart from this one, the domestic airline service Air India also continues to remain one of the biggest concerns of government. Its operational performance is the biggest challenge. Last year, in December, only 59.8% flights of AI took off on time.
To mention of the most punctual ones, IndiGo tops the chart and GoAir seconds it.
An Air India official, in an interview to Times of India stated, "The aviation ministry has handled the SpiceJet crisis well and the low cost carrier may fly out of turbulence under the new owner. But, AI's operations remain an unmet challenge for the government. Its on time performance is a big problem which no one seems to have an answer to."