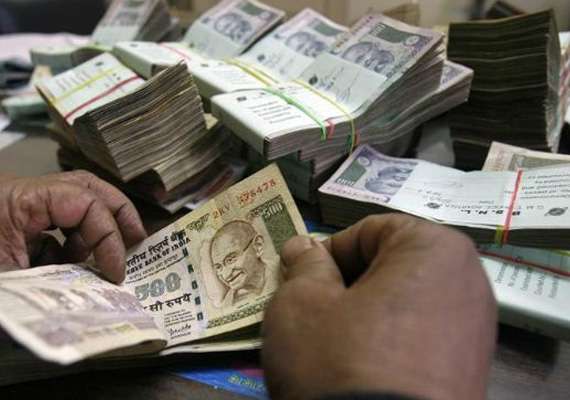 New Delhi, July 25: As a probe continues into dealings in shares of Gitanjali Gems, a number of foreign (FIIs) and domestic institutional investors (DIIs), including LIC, have increased their exposure to the jewellery maker.
However, the increase in the shareholding of foreign institutional investors (FIIs) and Domestic Institutional Investors (DIIs) during April-June quarter coincided with a more than 50 per cent plunge in the share price of Gitanjali Gems.
LIC, the biggest institutional investor in the stock market, held 4.36 per cent stake in Gitanjali Gems during the January-March quarter, which has now gone up to 4.89 per cent as of June 30, as per the latest data available with the stock exchanges.
Overall, domestic institutional investors' holding in the jewellery firm shored up to 5.77 per cent from 4.45 per cent during the period.
Besides, FIIs raised their stake in Gitanjali Gems to 21.65 per cent at the end of June quarter from 19.98 in the preceding three months.
Market regulator Sebi and the bourses, last week, had suspended trading activities of 26 entities, including Gitanjali Gems promoter Mehul Choksi and firms linked to Prime Broking, as part of a probe into suspected market manipulations while dealing in Gitanjali Gems shares.
They had decided to suspend 'unique client codes' of the 26 entities from trading for a period of six months, or till the conclusion of the probe, whichever is earlier.
Gitanjali Gems' stock dived by about 53 per cent in the last quarter. Besides, since the start of July, the company's stock further tumbled by 58 per cent. It is at present trading at Rs 90 levels on the BSE.
The increase in stake took at a time when a number of steps were taken to curb gold imports, resulting into financial pressure at jewellery makers, which has been seeking additional funding from bankers to meet their working capital requirements.
The government has been taking steps to bring down gold imports in the country, the second biggest import item after crude oil. India is the world's biggest buyer of bullion and rising gold imports contribute to higher current account deficit.