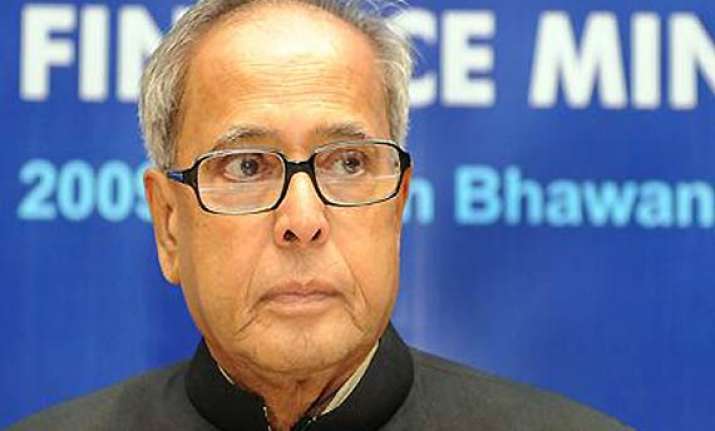 New Delhi, Dec 14: Ahead of the monetary policy review by the Reserve Bank on Friday, Finance Minister Pranab Mukherjee today said the fight against inflation is hurting the corporate investment.

The comment assumes significance as all eyes are now on the policy review of Reserve Bank of India (RBI) which has hiked key rates 13 times since March 2010 in its bid to tame inflation, thereby making borrowings by corporates and other loans costlier.

On slowdown in industrial growth, Mukherjee told the Delhi Economics Conclave here that "this is partly a reflection of global trends, but our own fight against inflation has also taken a toll on investments by our corporations".

"Sustained high inflation that has been a major policy concern for us over the past two years is now beginning to moderate...Growth, however, has slowed in 2011-12...We must turn our attention now to reviving growth as quickly as possible," the Finance Minister added.

RBI is scheduled to unveil the mid-quarter review of monetary policy on Friday.

India Inc has been complaining that the tight monetary policy stance of RBI is hurting investments. The industrial production contracted by 5.1 per cent in October.

As the food inflation is on decline and the overall inflation too has eased marginally month-on-month, the industry has urged the RBI to soften its monetary stance.

On the falling value of rupee, he said, "While the Indian economy experienced excessive capital inflows in the aftermath of global crisis leading to appreciation of the domestic currency, with the unfolding of the euro zone crisis, the matter of concern at present is reversal in such flows leading to increased currency volatility."

The rupee today touched a fresh all-time low of 53.71/72 against the US dollar.