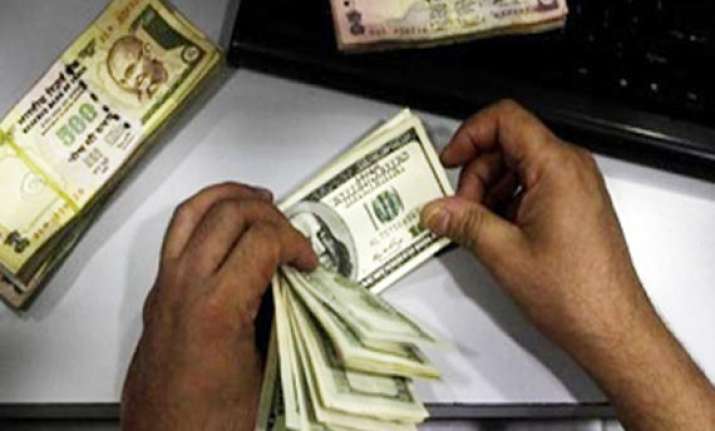 New Delhi: Foreign Direct Investment (FDI) into India declined to 8-month low of USD 1.4 billion in August, down 38 percent year-on-year.
FDI had touched a low of USD 1.10 billion in December last year.
In August 2012, the country had attracted foreign investment worth USD 2.26 billion.
During the April-August period of 2013-14 fiscal, FDI has grown by a meagre 4 percent to USD 8.46 billion, from USD 8.16 billion in the first five months of 2012-13, a senior official in the Department of Industrial Policy and Promotion (DIPP) told PTI.
According to industry experts there is a need to improve business environment in the country.
"There is a need to further improve the business environment. Reforms in the recent past are welcome, but more needs to be done in order to build foreign investors confidence," Head of Tax and expert on FDI with corporate law firm Amarchand & Mangaldas Krishan Malhotra said.
The sectors that helped in registering the hike during the five months include services (USD 1.19 billion), pharma (USD 1.07 billion), automobile (USD 661 million) and construction (USD 592 million).
The maximum FDI during the period came from Singapore (USD 2.37 billion), followed by Mauritius (USD 2.13 billion), the Netherlands (USD 980 million), Germany (USD 529 million), and the US (USD 475 million).
The DIPP official said the recent steps announced by the government will help improve the investment climate in the country and push up FDI inflows.
"The government has also started exercise in allowing FDI in railways sector besides liberalising FDI norms for construction and housing sector. The aim is to boost FDI inflows," the official added.
It has already relaxed FDI policy in 12 sectors, including telecom, tea and petroleum & natural gas.
FDI inflows in 2012-13 aggregated USD 22.42 billion, a decline from USD 36.50 billion in 2011-12.
India is projected to require around USD 1 trillion between 2012-13 and 2016-17, the 12th Five Year Plan period, to fund infrastructure growth covering sectors such as ports, airports and highways.
A decline in FDI would hurt the rupee, which had depreciated to a record low of 68.85 against the US dollar on August 28. It has strengthened since then to about 61 level.