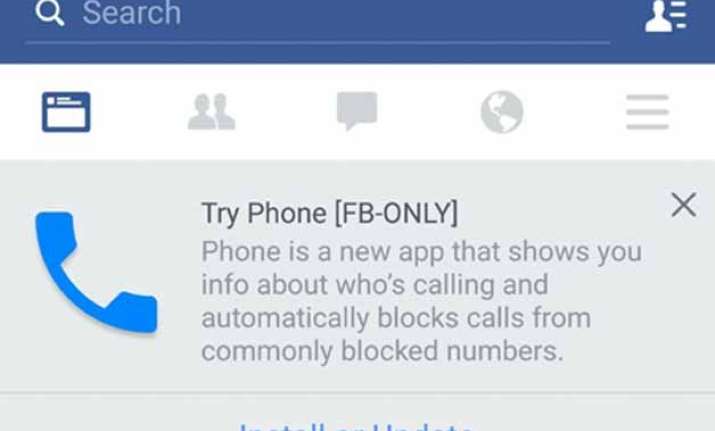 Facebook is reportedly working on a new app called 'Phone' that will display information about who is calling and automatically block unwarranted calls. The app dubbed 'Phone' would be an addition to Facebook's lengthy repertoire of offshoot apps that include Messenger, Home, Rooms, Groups and Slingshot, among others.
The app is still in its testing phase and its information was leaked accidentally.
The Social Media giant already controls who we text to, through messenger and Whatsapp, and now it will also control who do we talk to. However, we can presume that, Facebook will only filter out incoming calls for marketing and research purposes.
The news was reported by Android Police which also posted a screenshot of an install update that should have only been seen by Facebook's internal network. Somehow it was leaked outside Facebook's intranet server but tapping the install button would only send you a 'page not found error'.
The app appears to be some sort of native dialer for Android on the lines of Whitepages Caller ID & Block app.
It is still unknown what would be the features of this app or if the app would really be launched, but it is confirmed that Facebook is testing the app.