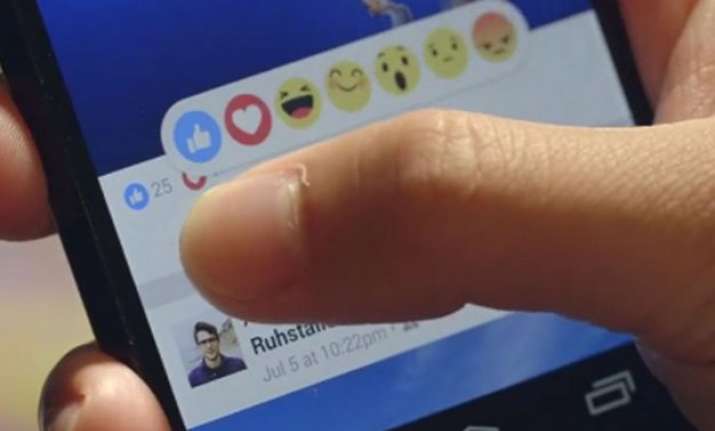 New Delhi: Social networking giant Facebook introduced Reaction on February 24th. With this new feature, now you can express anger, sadness, excitement, happiness and love.
Earlier, Facebook only had a thumbs up button, giving little room to people to put their emotions forward.
While, this interesting feature is already a rage on Internet, some are wondering why Mark Zuckerberg and his team did not introduce the 'dislike' button.
Since it rolled out in 2004, there have been demands that FB should have a dislike button.
Obviously, when 'dislike' didn't make it to the reactions podium, questions were raised.
Taking those questions head on, Facebook representatives said, dislike button could be used to bully or upset people, downvoting their posts as a way of being cruel to the people.
On 'Reaction's' release, Zuckerberg wrote on his Facebook wall, "Our community has been asking for a dislike button for years, but not because people want to tell friends they don't like their posts. People wanted to express empathy and make it comfortable to share a wider range of emotions."
He also added, "I've spent a lot of time thinking about the right way to do this with our team. One of my goals was to make it as simple as pressing and holding the Like button. The result is Reactions, which allow you to express love, laughter, surprise, sadness or anger."
An answer on the same lines was given by designer Geoff Teehan. He wrote, "Not everything in life is Likable. Binary 'like' and 'dislike' doesn't properly reflect how we react to the vast array of things we encounter in our real lives."
A look at these answers and we know now that Facebook might never have a dislike button. Till then, reactions are here.