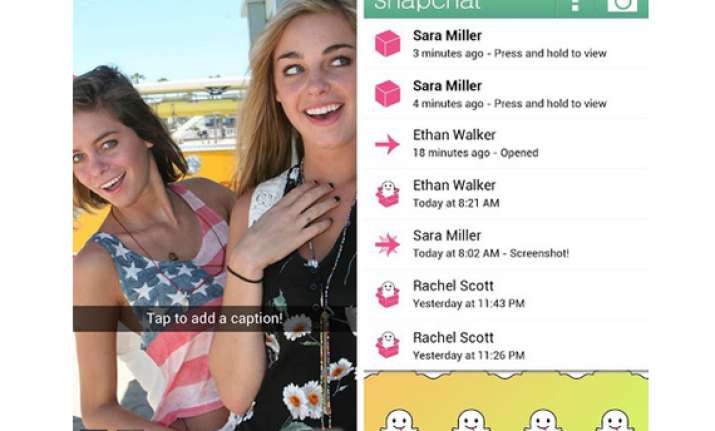 New Delhi: Facebook has reportedly offered $1 billion in a bid to acquire photo-sharing app Snapchat, according to The Wall Street Journal. This is the same amount that Facebook paid to acquire another photo-sharing app, Instagram, last year.
Snapchat CEO Evan Spiegel reportedly turned down the offer, although sources did not specify when the offer took place.
Purchasing Snapchat, which claims that its users send 350 million photo messages per day, could have helped Facebook attract young customers into its fold. It is reported that a lot of young users have begin losing interest in Facebook.
However, if reports of the $1 billion offer from Facebook are confirmed, it would place Snapchat in the same category as startups such as Instagram and Google-acquired Waze, which were purchased despite showing no significant revenue.