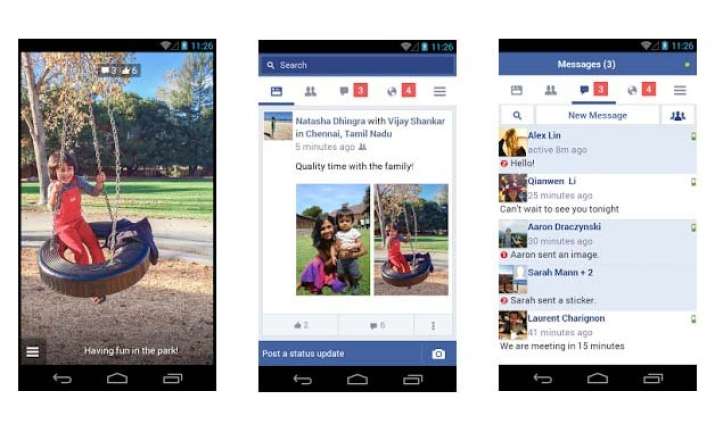 New Delhi: Facebook has launched an extremely lean and light-weight app called Facebook Lite for low-end Android devices used by customers in emerging markets.
The app weighs just 252kb and can be used by those on 2G internet connections, reports suggested. It is probably one of the lightest apps in the Android market.
The app is based on Snaptu, Facebook`s feature phone client.
Facebook Lite allows users to post status updates including photos, post comments to updates by other users, message friends, have group conversations, notifications of like/comments.
"We are currently testing a simplified alternative to Facebook.com that loads a specific set of features quickly and efficiently. Similar to the Facebook experience you get on your mobile phones, Facebook "Lite" is a fast-loading, simplified version of Facebook that enables people to make comments, accept Friend requests, write on people's Walls, and look at photos and Status updates. We are currently testing Facebook Lite in countries where we are seeing lots of new users coming to Facebook for the first time and are looking to start off with a more simple experience," the company said.
To keep the app extremely light-weight, Facebook has based the app on HTML 5 platform which does not use too many native elements. Though it may not have the same finesse as a full-fledged app, you need to remember that full app comes at a cost!
Certainly, the app will prove to be beneficial for those who want a lightweight and fast app that also saves their mobile data bills.
The app has been launched launched in some countries in Asia and Africa, where it is being testing with a view to further expanding its features.