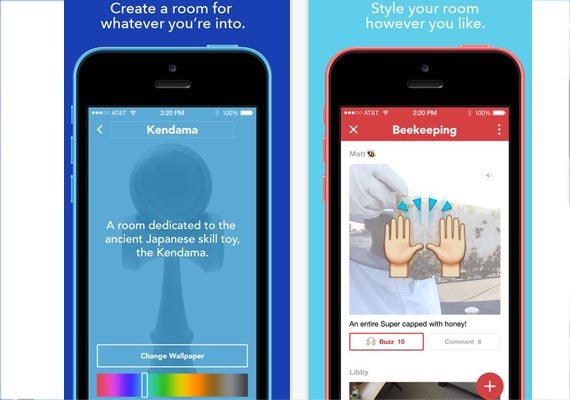 New Delhi: Facebook has made connecting with people more fun through its app called 'Rooms' where users can create virtual rooms and chat online without revealing their true identity.
Rooms is targeting real-time conversations both public and private which are dominated by Twitter.
For instance, you can create a chat room on things such as – cooking, gardening, sex and painting – and invite others who share the same interests.
The chat rooms are invite-only and require a special code that can be scanned with your phone's camera. Since the app is highly customizable so you can choose everything about them from the colours to the cover photo. You can also use emoji, and chat room name.
In this app users are not forced to reveal their private information such as name or location, so you may post anonymously or use pseudonyms for security purposes.
The app made its debut in the US and Britain for iPhone after registering discomfort of users for having to use their real identities on the leading social networking website.
The company says it is also planning Android and desktop versions of the app.