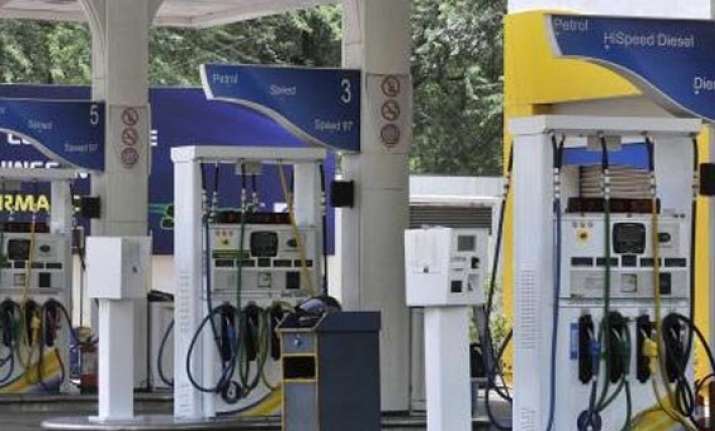 New Delhi: Petrol and diesel prices in India may fall further as global oil prices slumped to four-year lows of around $70 a barrel on Thursday after Organization of Petroleum Exporting Countries (OPEC) decided against cutting back production.
The OPEC, a cartel of 12 oil producing nations that controls 40% of the world's oil output, in a five-hour meeting in Vienna decided not to reduce production, despite a 30 per cent fall in oil prices since June.
Since India is a major importer of crude oil, the falling global prices will help it save on import bills, which will have a positive impact on petrol and diesel's retail prices. The country imports nearly two-thirds of its crude oil requirement.
Reports suggest that petrol prices could fall below Rs. 60 a litre in the coming weeks, if the slide in global crude prices continues to follow the current pattern.
Lower fuel costs will aid the government's efforts to keep inflation low and stable.
India's retail inflation fell to a three-year low of 5.52 per cent in October while the wholesale inflation rate plunged to a five-year low of 1.77%, aided by a sharp drop in vegetable and petrol prices.
Lower inflation, in turn, could prompt the Reserve Bank to cut interest rates and nudge banks to lower home loan EMIs.
Since August, petrol has turned cheaper by Rs. 9.36 a litre in six price cuts, while diesel prices have been cut by Rs. 5.62 a litre since October.
Petrol now cost Rs. 64.25 a litre in Delhi and Rs. 71.91 in Mumbai. Diesel, India's most consumed fuel, costs Rs. 53.35 a litre in Delhi and Rs. 61.04 in Mumbai. Prices vary between states due to local levies.