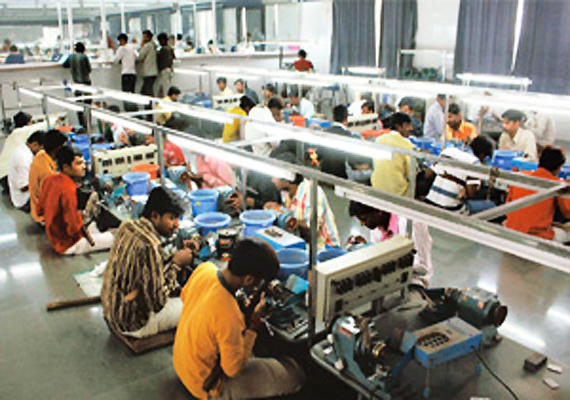 New Delhi, Feb 22: Amid differences among trade unions and employers over sharing of additional annual contribution of Rs 600 crore required for minimum pension of Rs 1,000 per month for EPFO subscribers, the retirement fund body today deferred the decision on the contentious issue.

The Central Board of Trustees (CBT),the apex decision-making body of the Employees' Provident Fund Organisation (EPFO),could not approve the proposal to benefit its 4.72 crore subscribers, as neither employers' representatives nor the union leaders were willing to share any extra load, sources said.

"We have decided to form a committee to suggest modalities for implementing the proposal. The committee will give its report within a month," Labour Minister Mallikarjun Kharge, who is also Chairman of the CBT said, after the meeting.

However, this committee would be an informal arrangement among the trade unionists, he said.

Of 35 lakh EPFO pensioners, 14 lakh get monthly payment of less than Rs 500 per month. Only seven lakh of them get above Rs 1,000 or more as monthly pension and there  are cases where pensioners are getting as low as Rs 12-38 per month.

At present, both an employer and his employee contribute 12 per cent of basic pay plus dearness allowance (BPDA), each towards the PF fund. Out of the employer's contribution 8.33 percentage points goes towards the pension account.

Over and above, the government contributes 1.16 per cent of BPDA towards this head.

If the pension floor is fixed at Rs 1,000 per month, additional contribution of 0.63 per cent of BPDA will be required.

The union leaders on the CBT demanded that the government should bear the additional burden because EPFO is a social security scheme.

Kharge said one of solutions could be to raise the retirement age of employee to 60 from 58 years (in the EPFO scheme).

Yet another solution is of foregoing of two-year bonus given to employees after 20 years of service, he said. The idea has been rejected by unionist trustees.

Decision on  providing 'Contribution Cards' similar to bank passbooks was also deferred.