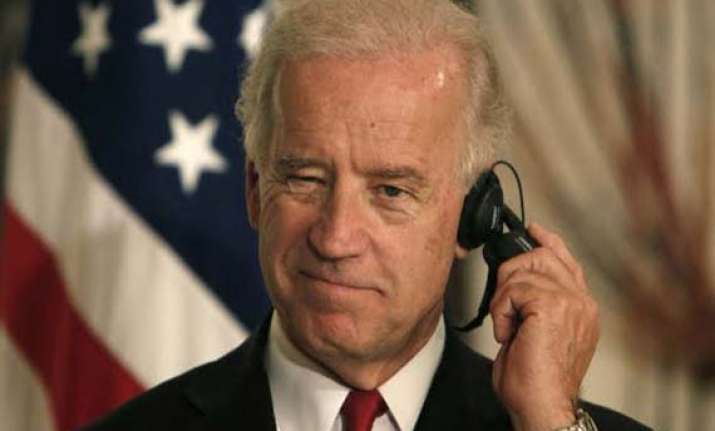 Washington, July 20:  Four key areas of economic cooperation, energy and climate, including their stalled civil nuclear deal, defence and regional cooperation will top US Vice President Joe Biden's agenda on his first trip to India next week.
"India is obviously a key player and increasingly so in the Asia Pacific region," a senior administration official said in a White House teleconference call Friday, ahead of the trip aimed at outlining the "US vision of moving forward with its policy of Asia Pacific rebalance".
"The overarching goal is to tie together all nations of the Asia Pacific from India to the western shores of Americas through strong partnerships, institutional alliances and rules of the world," he said of the trip that would also take Biden to Singapore.
On economic cooperation, Biden, who reaches New Delhi Monday, "will focus on issues from investment policy to intellectual property and speak to how we can work together to fill the goal between where we are today and where we can be," the official said.
On energy and climate, the vice president "will speak to the work that we need to do together to realise the promise of the civil nuclear agreement" as also the work they should be doing together on addressing the global challenge of climate change, he said.
Noting that India and the US have built a strong foundation in defence cooperation and sales in the past few years, the official said Biden will talk about "how we can build an even stronger edifice and deepen cooperation going forward".
The vice president's "formidable agenda" will also cover the "wide range of regional cooperation that the US and India have embarked upon both in South Asia and East Asia relating to maritime security and terrorism to our work together in the institutions of the Asia Pacific".