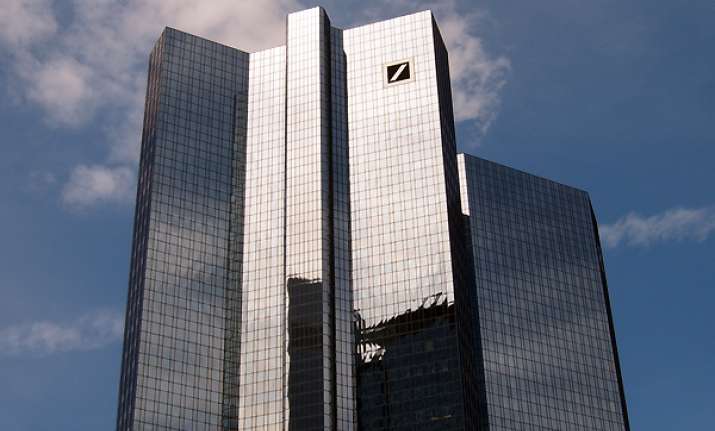 Mumbai, Mar 18: The German banking leader Deutsche Bank has increased the capital base in its franchise here by Rs 455 crore to fund growth plans.

"This Rs 455 crore capital infusion will take Deutsche Bank AG's capital base in its operations here to over Rs 5,500 crore, reflecting the bank's strong focus on this market," Deutsche Bank India chief executive Gunit Chadha said in statement, adding that this increase is the fifth since 2007.

The infusion pertains only to the branches and excludes all other Deutsche Bank entities such as equity broking, investment banking, primary dealership, asset-management and shared services. It comes after reports that the Frankfurt-based lender may nominate India-born Anshu Jain, who now heads the investment banking, as the next chief executive.

On capital infusion, Chadha said that it was "continuing testimony of our commitment to this market and the consistent business growth momentum it has generated here" and "also underscores India's significance in DB's global plans".

The India branch's profit after tax stood at Rs 630 crore in FY11, growing with a compounded average growth rate of 38 percent over the last five years.

Chadha said the bank will further enhance its retail banking here by opening two branches in Ahmedabad and Surat, taking its overall branches to 17 in 16 cities.

Additionally, the bank is expanding its rented commercial office footprint and plans to add over 1,30,000 sqft office space to the existing 1.3 million sqft in the country.

Chadha also said that sheer number of people that DB employs in this market, which is as much as 50 percent of the 18,000 its employs in the entire Asia Pacific, shows how serious DB looks at this market.

Globally, DB is a leader in investment banking with a substantial private clients franchise. In the Asia Pacific region, DB is present in 17 countries and among the top three investment banks, contributing in excess of 3.6 billion euros revesnues in 2011, about 11 percent of the global total.