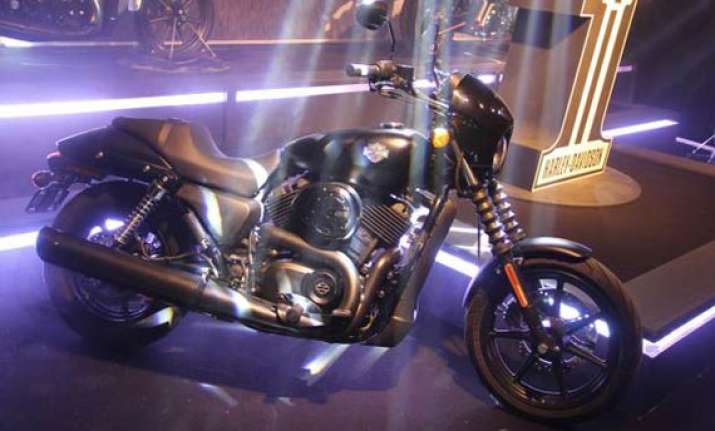 New Delhi: Harley-Davidson India has launched its Street 750 bike at the Delhi Auto Expo 2014 taking place at Greater Noida. The bike costs Rs 4.10 lakh and it will be available through its 13 dealers in the country.
Street 750 is the cheapest model in the country as a Harley-Davidson motorcycle now costs at least Rs 9 lakh. This is the first bike from Harley's all-new platform in 13 years.
Since its launch in 2010, Harley-Davidson, India's largest superbike maker, has sold close to 4,000 bikes in India.
The niche bike maker also plans to launch another bike called Street 500 based on the same platform.
This will also be the first time that the company would be launching its product manufactured outside the United States. So far Harley Davidson has only had assembly operations outside the US - in India and Brazil.