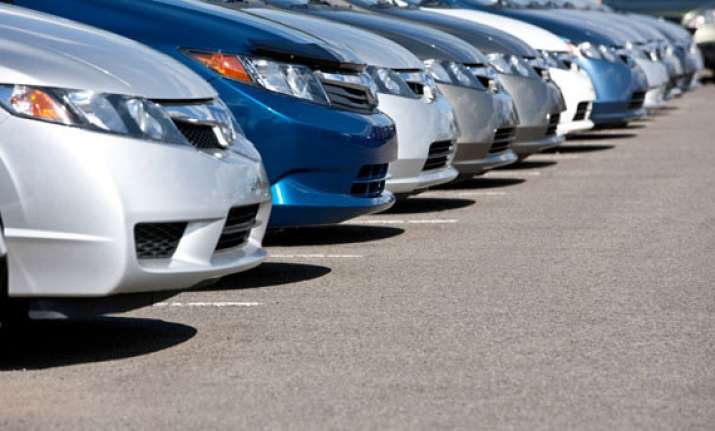 New Delhi: Ahead of the festival season, public sector banks will provide cheaper loans for auto and consumer goods purchases with a view to stimulating demand.
Banks would lower lending rates as the government today decided to provide additional funds to the PSU banks to enable them financing of auto and consumer goods purchases.
The decision to increase the quantum of capital infusion to the banks was taken at a meeting between Finance Minister P Chidambaram, RBI Governor Raghuram Rajan and Economic Affairs Secretary Arvind Mayaram here.
"This amount (Rs 14,000 crore provided for capital infusion in Budget) will be enhanced sufficiently. The additional amount of capital will be provided to banks to enable them to lend to borrowers in selected sector such as two-wheeler, consumer durables, etc at lower rates in order to stimulate demand," a finance ministry statement said.
Chidambaram said he would be meeting heads of PSU banks soon to impress upon them on the need to lower interest rates for select sectors.
"Lower interest rates will depend on the lending capacity of banks. Banks to decide on sectors where lower rates will boost demand. I will meet bankers soon," he said.  
According to statement, the additional capital infusion into the PSU banks would help in combating slowdown and boost output. The quantum of additional capital infusion, however, was not disclosed by the government.
"While this will bring relief to consumers, especially
the middle class, it is also expected to give a boost to capacity addition, employment and production," it said.
As per the latest industrial output data, the output of the consumer durables sector declined by 9.3 per cent in July, compared to growth of 0.8 per cent in the same month last year.
The segment saw a 12 per cent decline in output in April-July compared with growth of 6.1 per cent.
Consumer durables, a reflection of demand for manufactured products, include TV, fridge, washing machine.