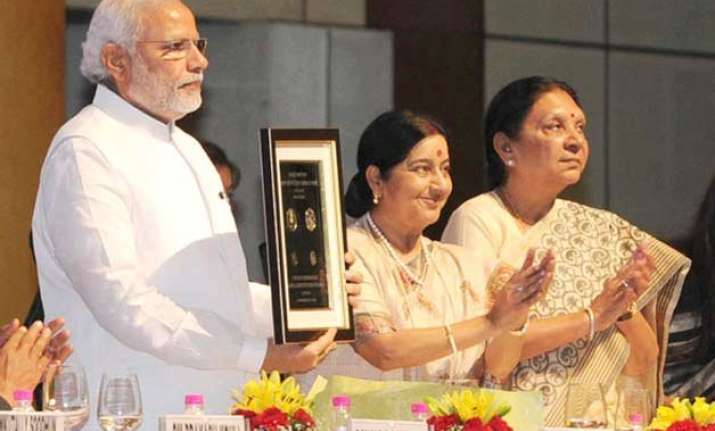 Gandhinagar: Coins and stamps showing in the same frame pictures of a young Mohandas Karamchand Gandhi and another of his transformation into Mahatma Gandhi were here released to commemorate the centenary year of his return to India from South Africa in 1915.
Prime Minister Narendra Modi today released the coins and stamps at the 13th Pravasi Bharatiya Divas (PBD) function.
The coins are of denomination of Rs 100 and Rs 10, while the stamps are of value of Rs 25 and Rs 5.
The coins and stamps shows two pictures of Gandhi, one when he was a young barrister and another one after he came to be known as 'Mahatma' by people across the globe.
Gandhi returned to India in 1915 after his 21 years of stay in South Africa.
PBD convention is being held for the first time in Gandhi's home state to mark 100 years of his return.