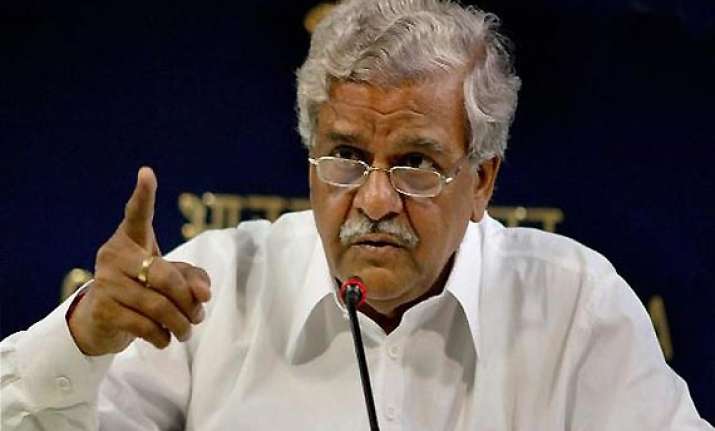 Kolkata, Aug 7: Union Coal minister Sriprakash Jaiswal today said the coal block auction is likely to be held n the next two months.
"Auction will happen in two months," Jaiswal said on the sidelines of an interactive session at the MCC Chamber of Commerce and Industry.
Ministry officials said the number of blocks to be put on auction were yet to be finalised.
According to reports, at least four blocks were expected to be put on auction in the first phase.
The Coal ministry has started groundwork to auction coal blocks after receiving provisional clearance from the Ministry of Environment and Forests.
It was learnt that the Environment ministry issued a 'comfort letter', which gave provisional green clearance for the coal blocks, but without guarantee for them.
The Coal ministry had approached the Environment and Forests ministry for preliminary clearances to secure fair price for the blocks at the auction.
Jaiswal said along with coal blocks some lignite blocks would also be auctioned.
The blocks would be offered to companies belonging to the same states in which they were situated.
Meanwhile, the underground coal gasification policy was expected soon.
Underground coal gasification is a method of converting coal, still in the ground, into a combustible gas that can be used for various uses, including power generation.