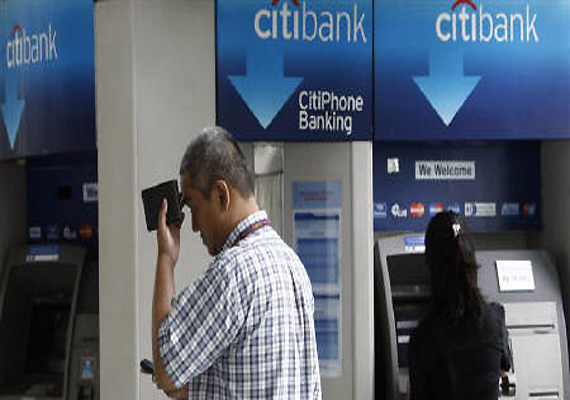 Mumbai, Feb 23: Global banking major Citigroup has decided to offload its entire stake in Indian mortgage major HDFC, valued at over USD 2 billion, sources at both the financial institutions said today.

A senior official at Citigroup confirmed the American banking giant has decided to sell its entire 9.8 per cent stake in one of the best performing housing loan companies in the country as part of its ongoing capital planning efforts across the geographies.

Citigroup is likely to net over USD 2 billion (Rs 10,000 crore) at today's closing price of HDFC scrip (Rs 700.35). The mortgage lender has a market capitalisation of nearly Rs 1.25 lakh crore.

The stake will be sold in block deals, the Citi India official said, adding the sale process is yet to get off. When contacted, the spokesperson for Citi India declined to comment on the development.

A senior official at HDFC said investors have the right to exit his or her investment as and when he/she feels.

Shares of financial institutions have led the rally in the BSE's Sensex since the beginning of the current year and many a foreign institutional investor are said to be seizing upon the opportunity and selling their stakes.

This is the second stake sale by foreign funds in the mortage leader in this month alone. On February 2, Carlyle sold 1.3 per cent of its stake in HDFC for about USD 270 million (Rs 1,354 crore).

The same day Warburg Pincus sold about 17.5 million shares in lender Kotak Mahindra Bank through stock market deals to raise about USD 170 million.

A week later, on February 8, Temasek Holdings, the state investment group of Singapore, sold 1.4 per cent of its stake in India's largest private lender ICICI Bank for USD 299 million, signaling that the foreign investors are using the massive rally in the Sensex as an exit opportunity.

After shedding a whopping 25 per cent in 2011 calender, thereby becoming the worst major index across the globe, both the Sensex and Nify have gained over 17 per cent till date in 2012.

This massive and unexpected bull-run has been driven in part by the banking stocks.

The HDFC scrip closed flat at Rs 700.35 on the BSE today, whose 30-share Sensex closed 0.4 per cent down.