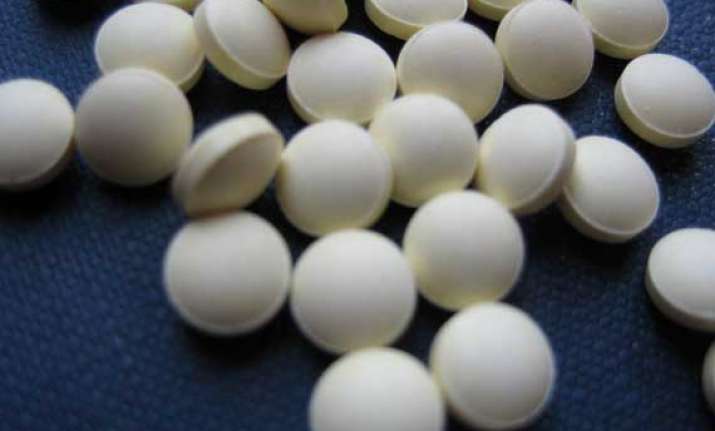 New Delhi, Nov 8: Giving some relief to cancer patients, pharma major Cipla today slashed prices of its three generic cancer drugs by up to 64 per cent.
Drugs under the brand names Erlocip, Docetax and Capegard are used for treating lung and pancreatic cancer, breast cancer, head & neck cancer, gastric cancer, bladder, colorectal and colon cancers, Cipla said.
Lung cancer drug Erlocip will now cost Rs 9,900 for thirty tablets against its earlier price of Rs 27,000, while Docetax used for treating breast cancer, head & neck cancer, gastric cancer and bladder cancer will now cost Rs 1,650 from its earlier price of Rs 3,300, it added.
Capegard, another cancer drug that treats breast, colon and colorectal cancer will now be available at Rs 600 for 10 tablets from its earlier price of Rs 1,200, it added.
"Continuing its contribution towards affordable and accessible treatment for patients, Cipla extends the work done in HIV/AIDS and malaria to now includes cancer, not only in India but globally," Cipla Chairman and Managing Director Y K Hamied said.
Incidentally in September this year, the Delhi High Court had held that Cipla had not infringed upon the patent right of Swiss drug company F Hoffman La-Roche on a cancer drug. 
The decision came on a petition filed by Roche accusing Cipla of manufacturing and marketing the cancer drug under the trade name Erlocip which it claimed was the generic version of its patented drug Erlotinib Hydrochloride, promoted under the brand Tarceva.
Earlier in May this year Cipla had slashed prices by up to 76 per cent of its generic drugs, used in treating cancers of brain, lung and kidney.
At that time it had reduced the price of `Soranib` used for treating kidney cancer by 76 per cent to Rs 1,710 "for a month`s therapy", from Rs 6,990.
Brain cancer drug `Temoside` in 250 mg strength was made available at Rs 5,000 against Rs 20,250 earlier. While lung cancer drug `Gefticip 250 Mg` in packs of 30 tablets was priced at Rs 4,250 against Rs 10,200
The move came on the back of government permitting domestic firm Natco Pharma to manufacture and sell cancer treatment drug Nexavar at a price over 30 times lower than charged by its patent-holder Bayer Corporation.
In an order by Controller of Patents in March, Natco was allowed to sell the drug at a price not exceeding Rs 8,880 for a pack of 120 tablets required for a month`s treatment as compared to a whopping Rs 2.80 lakh per month charged by Bayer for its patented Nexavar drug.