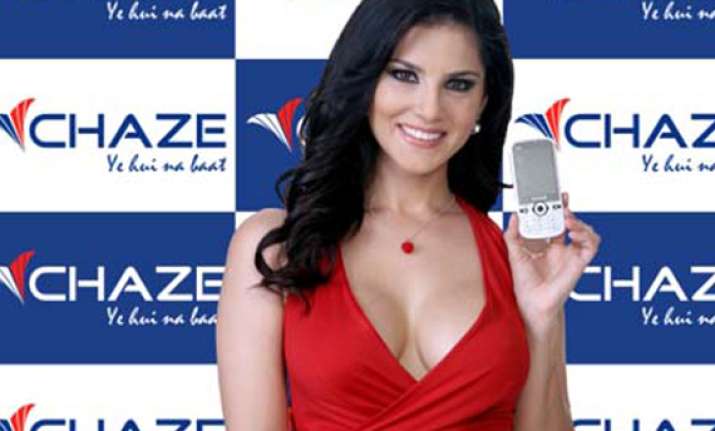 New Delhi, Jun 16: Targeting the youth in the country, domestic handset maker Chaze Mobile has launched its full-featured phone 'Chotu' priced at Rs 1,099, which may be one of the lowest priced branded devices in the country.
Meant for the Indian youth, 'Chotu' (meaning small in Hindi) is a fully loaded multimedia handset available at a cost-effective price point of Rs 1,099, which makes it an engaging device for the Indian mobile consumers, Chaze said in a statement.
The dual SIM handset features a 4 GB expandable memory slot, 4.6cms TFT display, FM Radio, 1.3 MP camera with zoom, mobile tracker, torch and dual charging point, among others.
It also features Chaze Smart Zone comprising games, Facebook, Yahoo, Twitter and Google, the statement said.
"With an aim of bringing technology to the common man, the brand Chaze has been envisioned to deliver consumer satisfaction by offering a wide range of mobile handsets positioned at value proposition and best feature attributes," Chaze Mobile CEO Keshav Arora said.
The offering of 'Chotu' is a step towards bringing the same ideology to the masses, he added.
Though handset makers are increasing their focus on smartphones, there is still strong demand in the small-sized, feature phone segment as it finds favour among many first time mobile phone buyers, especially in emerging markets like India.
The company recently had appointed adult film star
Sunny Leone
as its brand ambassador.