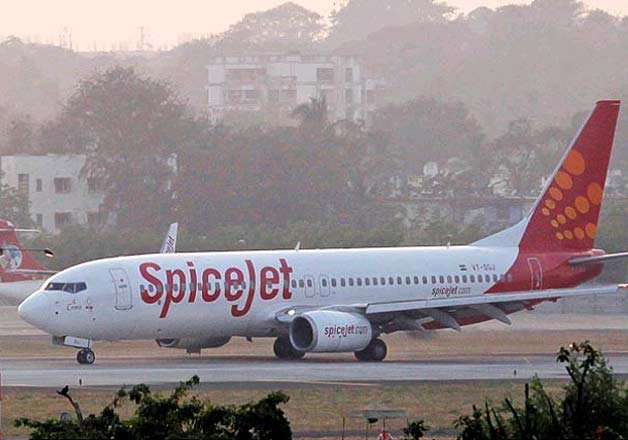 New Delhi: Fair trade watchdog Competition Commission of India (CCI) on Thursday cleared Ajay Singh's proposal to acquire a majority stake in cash-strapped SpiceJet Ltd, moving closer to the much-needed recapitalisation of the budget carrier.
With clearance from CCI, the low-cost carrier's original promoter is closer to taking the management reins and ownership of SpiceJet. Sources said that CCI on Thursday approved the deal that would see Singh acquiring more than 58% stake in SpiceJet.
The Commission has already communicated to Singh about its approval, sources added. On Wednesday, Singh said Rs.400 crore fund infusion, as part of the first tranche of committed investment, would be made in SpiceJet soon after getting the CCI nod.
Under the revival plan, Singh would acquire majority stake and control in the airline. Besides, outgoing promoters, Maran family, would put in funds. The deal, already cleared by the civil aviation ministry, would also require approval from capital market regulator Securities and Exchange Board of India (Sebi), among others.
The SpiceJet board, in late January, had approved transfer of Maran family's entire 58.46% existing stake to Singh, while the company would raise Rs.1,500 crore through issuance of fresh securities. Besides, Marans would also infuse Rs.375 crore into the budget carrier in lieu of "non convertible preference shares" to be allotted to them despite they offloading their entire existing equity stake in favour of Singh and resigning from the board of the airline. "... Rs.400 crore would be invested in the first phase as projected in the airline's revival plan," he had said.
On Wednesday, ministry sources had said SpiceJet was carrying out its day-to-day operations on the cash generated by the advanced bookings. SpiceJet's net loss widened to Rs.275 crore in three months ended December 2014, mainly on account of lower passenger numbers and a one-time cost of Rs.295 crore.
The airline was forced to ground flights for some days during the December quarter after its vendors refused to offer credit. This resulted in the airline seeing a 31% decline in capacity, while revenue fell 27% to Rs.1,300 crore.