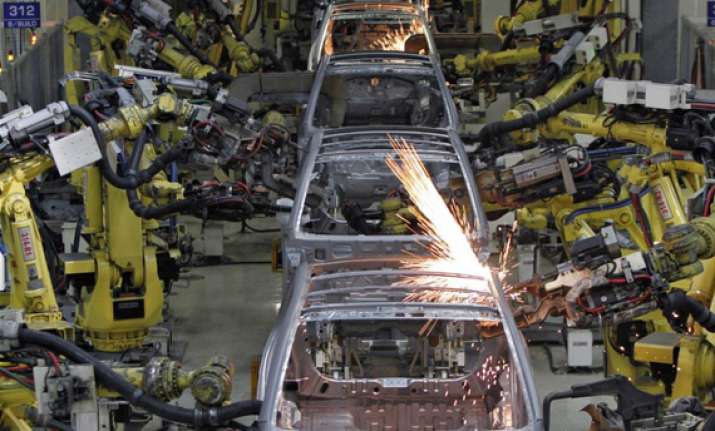 New Delhi, July 11: The government has approved the Modified Industrial Infrastructure Upgradation Scheme (MIIUS) with an outlay of Rs 1,030 crore during the 12th Five Year Plan period ending March 2017.
Of the total outlay, Rs 450 crore will be used for committed liability and the remainder for taking up 14 to 16 new infrastructure upgradation projects in existing or greenfield industrial clusters, Information & Broadcasting Minister Manish Tewari said.
The decision was taken by the Cabinet Committee on Economic Affairs headed by Prime Minister Manmohan Singh.
At least 10 per cent of the outlay will be set aside for a minimum of two projects in the North East, Tewari said.
"All states are covered under the scheme. However, projects are likely to be undertaken in only 14 to 16 states/districts due to limitation of outlay," an official release added.
In 2003, an Industrial Infrastructure Upgradation Scheme (IIUS) was launched to enhance the industry's competitiveness by providing infrastructure through the public-private partnership model in selected functional clusters. Under the scheme, central assistance would be provided for as much as 75 per cent of the project cost, subject to a ceiling of Rs 5 crore.
In February 2009, the plan was recast based on the recommendations of an independent evaluation.
After notification of the MIIUS, the release said, a Project Management Agency (PMA) would be appointed to assist the Department of Industrial Policy and Promotion (DIPP) in appraising proposals and monitoring projects.
Project proposals would be scrutinised with the help of the PMA and they would be placed before an apex committee for in-principle approval.
The projects will be monitored after in-principle approval is given so that these achieve stipulated milestones to qualify for final approval.
Monitoring will continue until the projects achieve completion, which is targeted by the end of the 12th Plan, the release said.
"The decision will help to develop better common infrastructure and common facilities, including skill development centres, at the selected industrial clusters. It will also positively impact better employment generation in the selected clusters," it said.