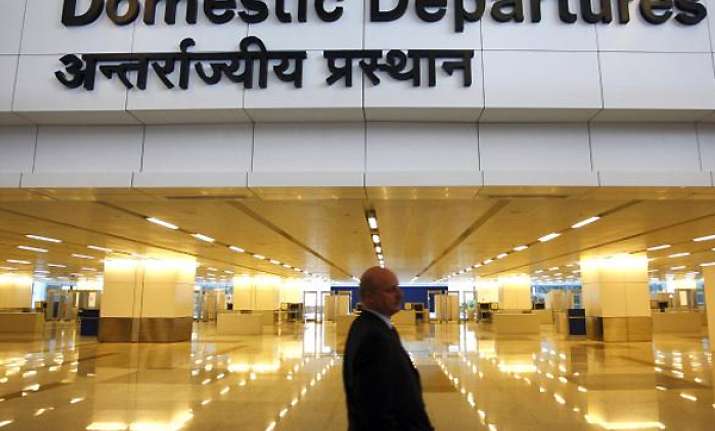 New Delhi, Aug 17: Slamming the levy of development fee on passengers using Delhi Airport, the CAG today said the Civil Aviation Ministry violated the bid conditions for the benefit of GMR-led DIAL to the tune of over Rs 3,415 crore and pressed fixing responsibility.




CAG in its audit report on Indira Gandhi International Airport that was tabled in Parliament, said DIAL can potentially earn Rs 1,63,557 crore over a 60-year period from the land given to it on a lease of Rs 100 per annum.

Allowing DIAL to levy Development Fee vitiated the sanctity of bidding process and led to undue benefit of Rs 3,415.35 crore to the private firm, it said.

GMR Infrastructure holds 54 per cent stake in Delhi International Airport Ltd (DIAL).

"It was noticed that Ministry of Civil Aviation and Airport Authority of India, on some occasions, violated the provisions of the transaction documents in the interest of the concessionaire," the official auditor said.

CAG said contrary to provision of the airport concession agreement, DIAL was allowed to use the amount collected as Development Fees to meet the project costs.

"In face, only 19 per cent of the project cost came from equity, approximately 42 per cent came from debt. The remaining project costs were met from security deposits and Development Fees".

"Whenever DIAL raised an issue regarding revenue to accrue to it or expenditure to be debited to government in contravention to the provisions of Operation Management Development Agreement (OMDA), the Ministry and AAI interpreted the provisions always in favour of the operators and against the interest of the government," it said.

Currently, the development fee is charged on both outgoing and incoming domestic and international passengers at the Delhi airport.

The fee ranges from Rs 220 to Rs 520 for domestic passengers and Rs 490 to Rs 1200 for international ones.

CAG asked Government to investigate all cases of post bid concessions and fix responsibility.

It recommended that all public private arrangements must be linked to certain basis triggers like traffic volume, tariff, return on investment, break-even point.

"A long concession period without any trigger may lead to undue financial benefit to the concessionaire," it said.