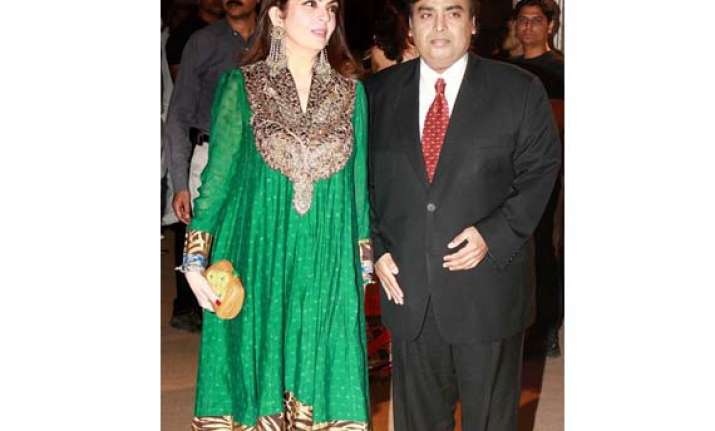 New Delhi: Reliance Industries Ltd has said its retail chain has become the largest in the country and reported a cash profit in 2013-14.
Revenue at Reliance Retail rose 34 per cent to Rs 14,496 crore in 2013-14 from a year earlier.
"Retail business has turned around and is now India's largest retail chain," Reliance Industries Chairman and Managing Director Mukesh Ambani said in a statement.
The retail business' profit before depreciation, interest and taxes was Rs 363 crore in FY14, the company said.
The retail business has established market leadership in mostly all of the sectors it operates in. The company added 225 stores and 2.7 million operating square feet in the year across the sectors, it added.
"As on March 31, 2014, Reliance Retail operated 1,691 stores across 146 cities, with 11.7 million of operating square feet," it said.
For the fourth quarter ended March 31, Reliance Retail reported a 19.27 per cent increase in turnover to Rs 3,639 crore from Rs 3,051 crore a year earlier.
"The fashion and lifestyle sector delivered strong performance in the quarter, fuelled by its focus on providing customers with fashionable, high-quality products at great value. The focus on customer and product proposition delivered record revenues and growth, both in the quarter and for the year," the company said.
In the digital sector, Reliance Retail said it has crossing 250 stores, while a new-format Digital Express Mini was launched in the quarter focusing on mobility and communication products and "being of a compact size, is eminently scalable across Tier 1 to Tier 3 cities."
On its JV with Marks & Spencer, the company said it continued to grow robustly and Marks and Spencer enjoyed a year of record sales as well as new store openings.
The company said that given the macro environment challenges in the jewellery sector, Reliance Jewels continued to "focus on operational improvements in systems and processes that would result in building a robust platform for growth in the coming years."
"We are excited about the fact this has been the first profitable year (for retail arm) with 30 per cent growth. But there is a lot of ground still to be covered," RIL Chief Financial Officer Alok Agarwal told reporters here today.
"Based on what we have done, based on what we think we can do, 25-30 per cent compounded growth in terms of retail revenues over the next 2-3 years is a pretty safe assumption," he added.
In the retail space, maturing of stores as they grow older results in better profitability and typically one outlet takes up to 18-24 months to go profitable, the CFO said.
Asked about which of the three verticals — digital, trends and food & grocery — the company is most excited about, he said digital and apparel store trends are doing good.
"We are excited about growth in revenue and traction we are seeing in digital. Having said that, we are also seeing in trends business good traction."
On the company transforming a capital consuming venture into to a profitable one, Agarwal said the credit for this goes to scalability and a frugal approach to costs.
Asked if it is safe to assume the retail venture has now got the model right, he said, "in a simplistic sense, we have got the model right."