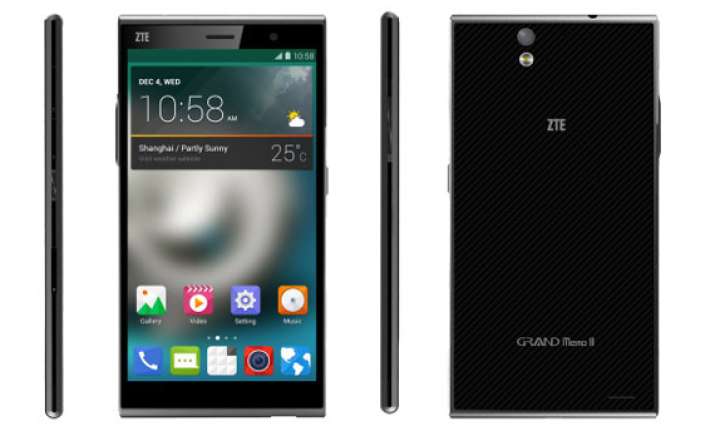 New Delhi: ZTE has launched a new flagship smartphone at the Mobile World Congress in Barcelona: the Grand Memo II LTE. The 6-inch device, which falls close to the phablet category, comes with interesting mix of mid-range specs and high end hardware.
The device comes with a 6-inch "HD" IPS display with an unspecified resolution, a Snapdragon 400 processor, 2GB of RAM, 16GB of storage, a 13MP rear camera, a 5MP front facing camera, a 3,200 mAh battery and of course LTE.
It runs Android 4.4 KitKat, with MiFlavor UI on top. The company claims the UI to offer superior user experience which memorizes user habits to help with use.
The higher-spec Grand Memo II LTE has a 3200mAh battery which ZTE claims can last 16 hours on standby, combined with software designed to save and extend this battery life.
Some interesting features of Grand Memo II LTE include Smile Recognition, ISO and White Balance, as seen on Nokia's Lumia 1020 device. The phone also doubles up as a remote control for all smart devices in a home, including TVs and radios.
Moreover, the screen of the device also beams content to smart TVs. The phone also has a highly-sensitive screen that can be used while wearing gloves.
At the same time the company also announced the lower-budget ZTE Open C, the first phone in its range to run the Firefox operating system – developed by the same company that makes the Firefox web browser. It has a 1.2Ghz dual-core Qualcomm Snapdragon 200 processor, 4-inch screen, 3-megapixel camera, 512MB of RAM and HSPA+ support. It will be available in 6 colors; exact date of availability and pricing has not been announced.