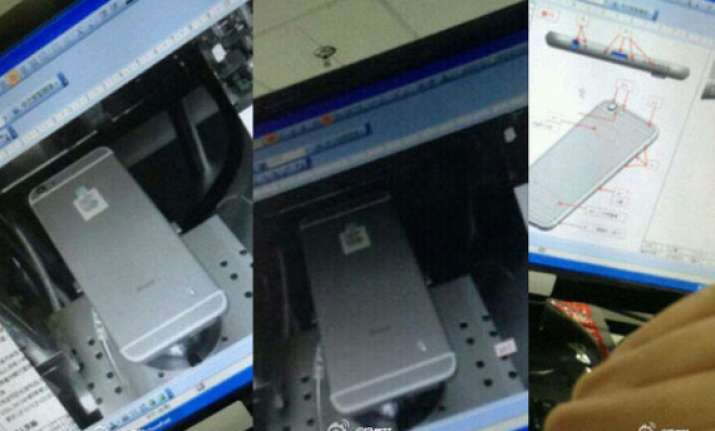 Washington: When will the next iPhone come out? And will it be bigger than its predecessor? If recent rumours are to be believed then Apple will unveil a larger-screened iPhone this year.
Renderings of the iPhone 6 purportedly straight from Apple supplier Foxconn surfaced this weekend on Chinese
network Wei Feng, as reported by Cult of Mac.
It is reported that the 3D schematics in the images could have been used to generate some of the dummy iPhone 6 units that have recently appeared.
One of the images shows the frame with a height of 5.4-inches (138 mm) and a width of 2.6-inches (67 mm).
Rounded corners and a rounded LED along with less-rounded volume control buttons are the other features seen in the images.
Meanwhile, the power button itself has switched location from the top of the phone to the side, the report adds.