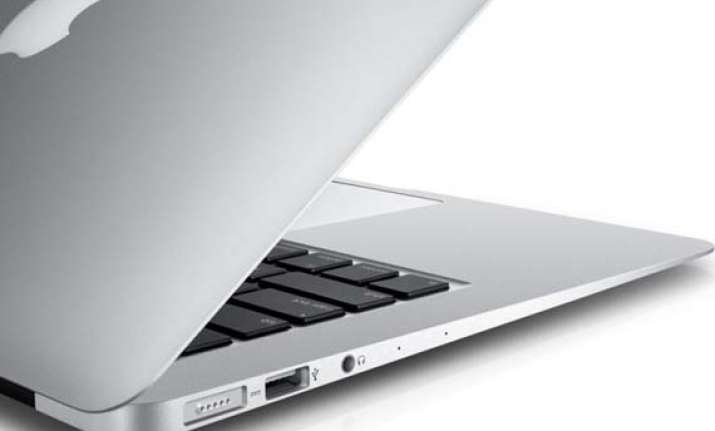 New Delhi: A new leaked report from forum post on Weiphone suggests that Apple is working on a 12-inch Macbook Air with an all new trackpad design without any mechanical button.
First spotted by MacRumours, the post reveals that the new device may lack of a cooling fan. It's not clear how exactly this will work, but perhaps Apple is planning cooling through natural airflow to keep the machine from overheating.
The new MacBook Air is also said to come with a new trackpad design that doesn't include the mechanical button – meaning it's all gestures and tapping like on an iPhone and iPad.
The 12-inch MacBook Pro information also fits with reports Ming-Chi Kuo, a KGI Securities analyst who has leaked correct Apple information in the past.
The laptop is said to boast the portability of the 11-inch MacBook Air model, while having the Retina, high resolution display of the 13-inch MacBook Pro model.
The forum post also claims Apple is also working on a watch device that is in prototype stage.