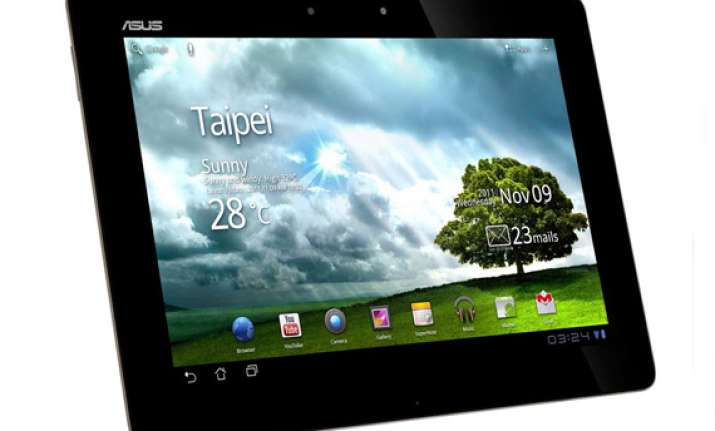 San Francisco: Tablet sales took a massive jump last year with Android-powered devices dethroning iPads atop a booming global market, according to Gartner.
The study said Android sales surged 127 per cent in 2013 to 121 million units to snag a global market share of 62 per cent. That was up from sales of 53.3 million units and a 45.8-per-cent market share in 2012.
Sales of Apple's iPad showed a much slower rate of growth, from 61 million in 2012 to 70 million last year, dropping its market share down from 53 per cent to 36 per cent.
Apple remains the top tablet maker, easily ahead of Samsung, which saw sales of 37 million units. The South Korean electronics giant is catching up fast, with its sales growing by 336 per cent in 2013, Gartner said.
Apple remains the highest-earning tablet maker as its devices sell for premium prices, and most of the growth in Android sales came from the low-end, smaller-screen tablet market, the report found.
"In 2013, tablets became a mainstream phenomenon, with a vast choice of Android-based tablets being within the budget of mainstream consumers while still offering adequate specifications," Gartner research director Roberta Cozza said.
Apple's compelling "ecosystem" of music, games, films, and other digital content and services for mobile devices has rivals under pressure to provide similar experiences on tablets, Cozza said. 
Garter predicted that the tablet market would keep changing in the coming years with sophisticated buyers increasingly opting for "hybrid ultramobile" devices. These combine tablet designs with physical keyboards to offer users the best of both tablet and laptop devices.
Microsoft sold slightly more than 4 million Windows-powered tablets in a jump from the prior year, but remained far behind the market leaders.