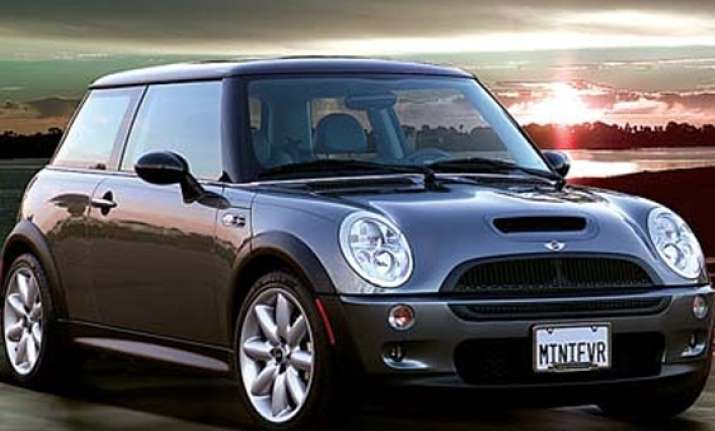 Gurgaon, Oct 18: German auto major BMW said it will launch the small luxury car, Mini, in India by next year at a price that is expected to be above Rs 25 lakh.

The company also said it will set up separate showrooms for the brand and aims to have up to 12 dealerships across the country for the Mini in the coming years.

"I am pleased to announce that the Mini will be introduced in India in 2012. Currently, the BMW team is evaluating which version to be launched in India from the entire Mini family," BMW India President Andreas Schaaf told reporters here.

He said the Mini would be sold in India through import of completely built units ( CBU). BMW had earlier planned to launch the Mini in India in 2009, but shelved it citing feasibility reasons.

On the expected price of the car, he said: "We have not finalised the price of the car yet, but it is a premium brand and a premium car. Of course, the entry price will be more than Rs 25 lakh."

Schaaf said exclusive Mini showrooms will be set up in India.

"As a first step, we will have two dealerships in Delhi and one in Mumbai. In total, we will have 12 dealerships across the country in the coming years. As per plans, in 2013 we will add 3-4 dealers followed by 3 more dealerships in 2014," Schaaf said.

The Mini is an 80-year-old brand with history and heritage and is among one of the sought after small luxury cars in the world.

"We had developed a new Mini ten years ago from the scratch. India is the only country where Mini has not been introduced. So, I think, it will be as successful here as in other countries," he said.