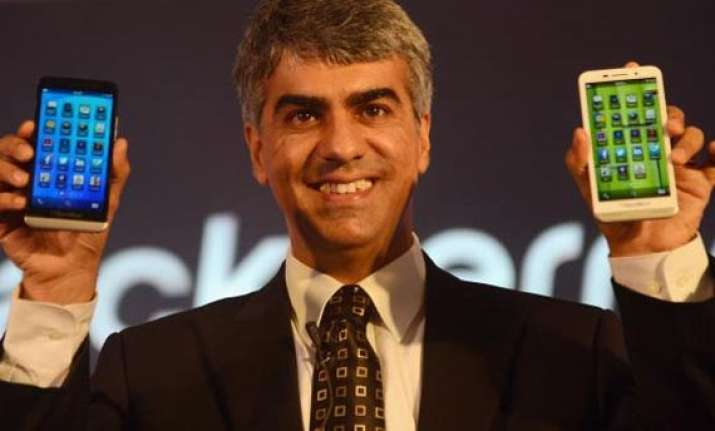 New Delhi: BlackBerry has launched its latest flagship smartphone Z30 in India, pricing it at Rs 39,990, taking on matching products from rivals like Apple Inc, Samsung, Nokia and HTC.
Z30, which will feature BlackBerry's latest version of its BB 10 operating system, has a 8 mega pixel rear camera with a 1.7 GHz processor.
The handset maker, that saw more than 10 million global downloads of its popular chat application BBM in the first 24 hours of re-launch, said it will organise promotion programmes to attract urban youth to the chat app.
Introducing its high-end smartphone with an eye on the festive season demand rush, BlackBerry said Z30 -- which was originally priced at Rs 44,990 -- will be available in retail stores across the country early next week.
The firm is offering 12-month EMI options for purchasing its latest premium segment offering.
The 5-inch device with Super AMOLED display and a 1.7 GHz processor with quad-core graphics comes with stereo speakers as well as its latest technology, BlackBerry Natural Sound, which promises a unique audio experience. This is biggest phone from the BlackBerry stable so far.
The touchphone has a 2 GB RAM and has an internal memory of 16 GB, which can be expanded to to 64 GB. It has an 8 MP rear camera and a 2 MP front facing camera.
The company has also increased the battery to 2,880 mAh capacity, which the firm claims will last up to 25 hours.