Follow us on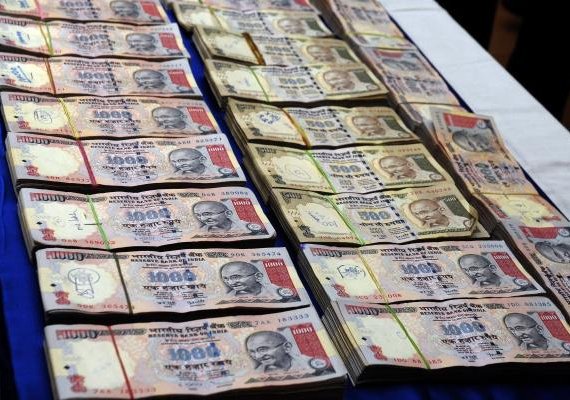 New Delhi: The ongoing efforts to bring back black money could help in shoring up foreign exchange reserves by a whopping US $30 billion to US $35 billion, a brokerage report said on Wednesday.
The government placed a list with the names of 627 Indian account holders in HSBC Bank, Geneva before the Supreme Court on Wednesday, in a sealed envelope, after the apex court had lashed out at the government on Tuesday and ordered disclosure of all the names of black money holders abroad.
"The government can add US $30 billion to US $35 billion to forex reserves, over time, if it is able to unearth some of Indians' black money abroad," Bank of America-Merrill Lynch (BofA-ML) said in a report.
The country's foreign exchange reserves stood at US $313.682 billion as of the week ended October 17, according to Reserve Bank of India's (RBI) data. According to an estimate, Indians' deposits in Swiss bank accounts is in the range of US $2 billion to US $2 trillion.
BoFA-ML said that it had worked out an estimate of capital flight of about US $200 billion, based on a recent research study.
"If even half of this amount is unearthed and taxed at 30% to 35%, this could add three to four months of current import cover to foreign exchange reserves, overtime, when import cover is running low at 8.3 months," the report said.
The report also said the RBI would need to buy US $30 billion to US $35 billion of US currency to maintain an eight- month import cover by March 2016.
It expects the RBI to hold the Indian rupee at the 58-62 level assuming that the Euro/US dollar remains around current levels.
The report said the government is unlikely to announce a tax amnesty scheme to bring back black money stashed away in Swiss bank accounts. "In our view, VDIS schemes discriminate against honest tax payers, although they allow the government to raise revenue quickly," the BofA-ML report said.