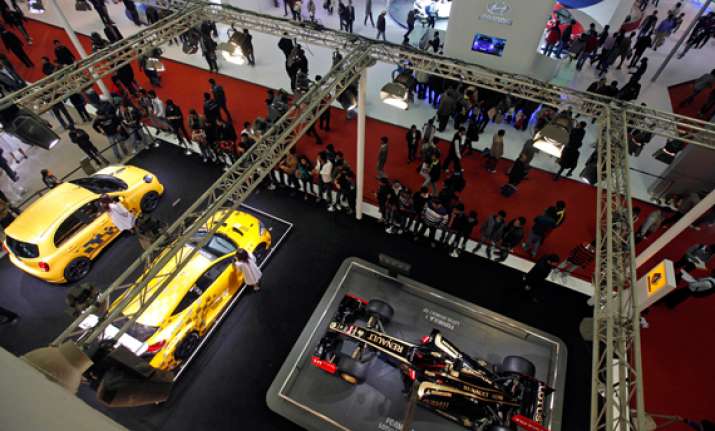 New Delhi, Jan 8: Voices of discontent over management of the 11th edition of Auto Expo are getting louder with several business honchos expressing dissatisfaction over the way the international show has been organised.

Business leaders have criticised the poor management of the show saying that the week-long event, which saw participation of over 50 global brands, is a "serious business" and not just a "tamasha".

"I m very disappointed at how it (Auto Expo) is being managed. The space is awful, the cleanliness standards are terrible. This is an international show not a 'tamasha' or an entertainment where families and kids can just walk in and think of having fun," Man Force Trucks chairman Abhay Firodia said.

Visitors from overseas have also complained on mismanagement at the event.

"Compared to other international auto shows, here we have found that the area is not so clean. There are garbages all around and toilets are also not clean. In other expos, like Tokyo, Frankfurt or Chicago, these things are maintained very properly," Takata India Member of the Board Itaru Kado said.

Expressing similar views, Continental AG member of the executive board (division interior) Helmut Matschi said: "Everyone was wearing an official badge on the first two days. It is interesting to see even small children on these days."

The Auto Expo is being organised by industry body CII along with Society for Indian Automobile Manufacturers ( SIAM) and Auto Components Manufacturers Association (ACMA).

The latest edition of the biennial event witnessed unveiling of 24 cars by domestic companies and eight by global players, besides eight two-wheelers by homegrown firms.

The show has participation from by 1,500 exhibitors from 24 nations, including the US, China, Thailand and Turkey.

The Delhi edition, which is considered to be one of the largest auto expos in the world, is spread across 1.15 lakh square metres of exhibition space.

While most have complained that the venue was overcrowded on the first two days itself though these days were restricted only for media and VIPs, others have said there is no proper arrangement for commuting inside the complex.

"The Auto Expo is no longer India specific. It has a global audience. If we are claiming this to be the second largest in Asia, then we need to set our standards to that level. When our foreign visitors come here, we expect them to take the image of India from the event with them," Harley-Davidson India director (marketing), Sanjay Tripathi said.