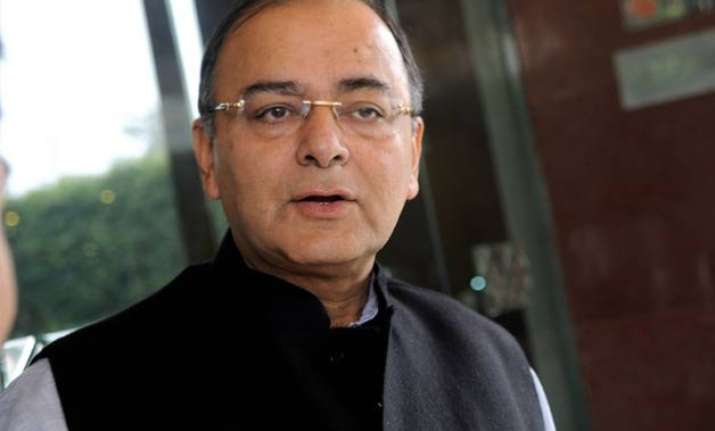 New Delhi: Promising financial autonomy to PSU banks, Finance Minister Arun Jaitley Wednesday asked heads of public sector lenders to take commercial decisions without fear or favour.
At the same time, he advised banks to facilitate appropriate credit expansion to meet the needs of the productive sectors of the economy so that the momentum of economic growth is sustained.
"CEOs of the banks and financial institutions (should) take commercial decisions without fear or favour as the government is committed to providing them financial autonomy both in letter and spirit," Jaitley said.
The Minister was speaking at a meeting to review the quarterly performance of the public sector banks (PSBs) and financial institutions (FIs) here.
He insisted that the banks should have strong public grievances redressal mechanism in place so that their clients do not have to approach the government to redress their grievances.
The banks, he said, should adopt differentiated strategies and capital augmentation plans through innovative financial instruments, which would allow the banks to meet their capital requirements.
Appreciating the work done by banks in Pradhan Matri Jan Dhan Yojana ( PMJDY), the Finance Minister said achieving near total financial inclusion in a short period of time has shown that the banking system is capable of delivering the desired output when our energies are focused on the priority area.
Jaitley also mentioned about the specific budget announcements made while delivering his Budget Speech 2015-16 to introduce Pradhan Mantri Suraksha Bima Yojana, Pradhan Mantri Jeevan Jyoti Bima Yojana and Atal Pension Yojana.
He said he expected that PSBs would play an active role in successful implementation of these schemes.
According to a statement issued by the Finance Minister, Jaitley expressed the hope that public sector banks would show the resolve in containing the slide in financial performance parameters such as credit growth, profits and stressed asset
The government, he said, will induce greater professionalism in governance and management reforms of PSBs.
During the meeting there was an analysis of NPAs across sectors and it was expected that both the PSBs and the government would continue with the measures to improve the asset quality.
The government is in the process of establishing six new Debt Recovery Tribunals (DBTs) to speed up the recovery of bad loans.
Some actions on the part of the banks, identified at Gyan Sangam in January, 2015 relating to risk management and asset quality, would be taken by them, he said.
It was informed that out of 355 Joint Lenders' Forum (JLF) formed by banks during the period July 1, 2014 to February 26, 2015, 254 JLFs were formed by PSBs out of which State Bank of India has shown a lead with 107.
Resolution of stalled projects would help PSBs in improving the asset quality, he said.
During the period between April 2014 and January 2015, PSBs received 88 new projects or proposal (with investment of Rs 250 crore) with a total investment of Rs 1.41 lakh crore.