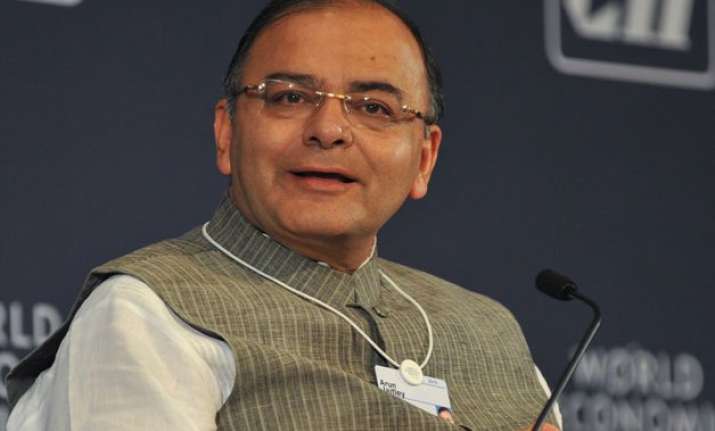 New Delhi: Days ahead of RBI's annual monetary policy, Finance Minister Arun Jaitley on Wednesday said India needs lower interest rates for high growth and certainly there will be more rate cuts in future triggering reduction in cost of borrowings.
"I am quite certain we will see more cuts (in policy rates) in future. But as of today if you ask me how much and when, it is in the domain of the Reserve Bank and I will leave it to them (RBI)," he said at an event here.
The Reserve Bank of India (RBI), which cut interest rates twice this year outside the scheduled policy reviews, will come out with annual monetary policy for 2015-16 on April 7.
"My own view has been that India needs to lower its interest rates," Jaitley said.
The Finance Minister, however, said he would let the central bank "have the last word" on deciding interest rates as it was RBI's domain.
"I mentioned a few days ago in the presence of the (RBI) Governor (Raghuram Rajan) that we do not pressurise the banks to cut rates. But we do expect the banks after assessing the situation to act in a prudent manner. Our banks have been by and large responsible. And I am quite certain we will see more cuts in future," he said.
On what should be the value of the rupee, the Finance Minister said the government would "like the real value of the currency to reflect itself".
Currency management is done by the RBI.
"It (RBI) is effectively handling that situation and therefore I do not think the government should be unusually worried if the movement takes place a little higher or little lower than that. We leave it at that," he said.
Exports would be benefit if the currency losses a little, but other areas like essential imports including oil become costlier.
"So that it balances itself out. I would rather go by what the real value of the currency is," Jaitley added.
Asked if he favoured a fixed term for the RBI Governor to provide stability to fiscal policy, he said, "I think let others participate in the debate and I should speak at the end. I would rather reserve my comments for end."