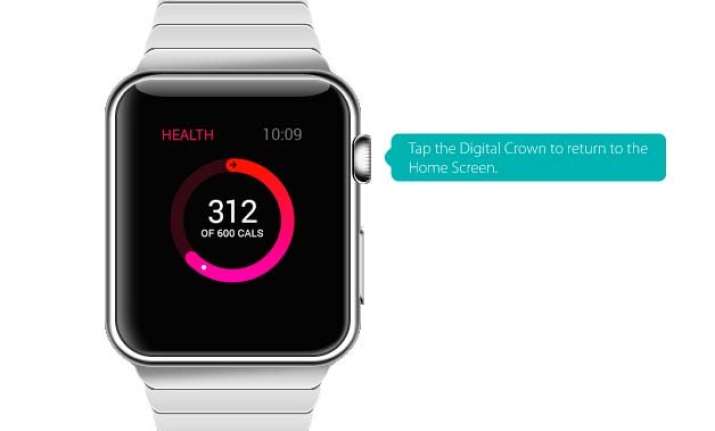 New Delhi: Apple's next big new product bonanza will be Apple Watch, the company's first foray into a new product category since 2010's iPad - also marking its debut in the growing wearables market. The company hopes that its new smartwatch will become a genre-defining device, much as the iPhone did with smartphones a decade ago.  
Here's everything you need to know about the Apple Watch, including its price, features and release date:
Price: $349 and more
Reports say the Watch is likely to become the company's most expensive product ever. While it starts at $350, the final price could be $500 or $600, after you dress it up with expensive step-up bands. For the top-of-the-line edition you may have to shell out anywhere between $5,000 to $10,000.
The stainless steel Apple Watch could cost the users $500, according to IGen.fr. All of the watches, from steel to aluminum to gold, may cost you more due to the varieties of bands sold separately.
What will it do?
Apple Watch is a customisable smartwatch designed to work with the iPhone and as a comprehensive health- and fitness device. It's accurate to +/-50ms and allows you to connect and communicate directly from your wrist.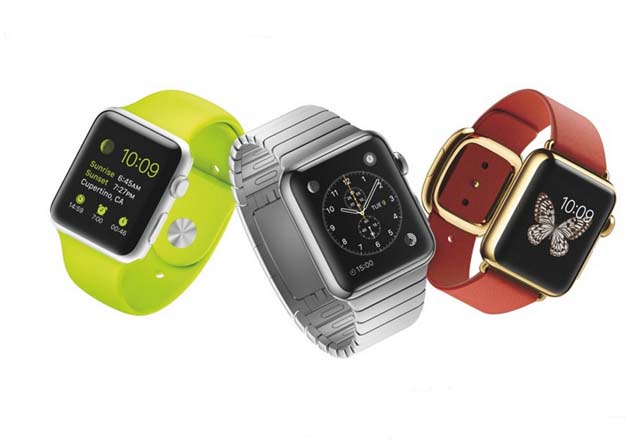 The device will answer calls made to your iPhone, and share personalised health information. Users will navigate the interface using a traditional looking side-winder, called a Digital Crown. By rotating the Crown You can zoom in and out, as well as scroll and navigate. It will also serve as a form of home button, and a point of activation for digital assistant Siri. According to Mark Gurman of 9to5Mac, the Watch will not have a way to reply to or compose emails.
The Watch will come with a heart-rate monitor, an accelerometer to measure body movement, and uses the Wi-Fi and GPS in your iPhone to track distance. There's a speaker, too, which is water-resistant.
For charging the Apple Watch combines MagSafe and inductive charging in a completely sealed unit. You simply hold the back of the watch near the charging connector and magnets pull it into place.
Apple also says that the Apple Watch was designed to be an "incredibly accurate timepiece" that has a margin of error within 50 milliseconds. It checks against the definitive global time standard on a regular basis, adjusting the time accordingly during daylight savings time or when a user travels from one time zone to another.
TechCrunch reports that the watch will have a diagnostics port, similar to the Lighting Connector, to be used by accessories. Apple's Lightning protocol currently uses six of its eight leads for charging and data transfer. According to Tim Cook's comments to Apple employees, you can wear your Apple Watch in the shower, which may mean it is fairly water resistant, claims iGen.fr.
A report by Global Equities Research analyst Trip Chowdhry stated that there will be 100,000 apps for the watch available at launch. A variety of companies have already announced apps, such as Nike's fitness app, Major League Baseball, and Yahoo News. There are also rumors of an eBay app (AppleInsider).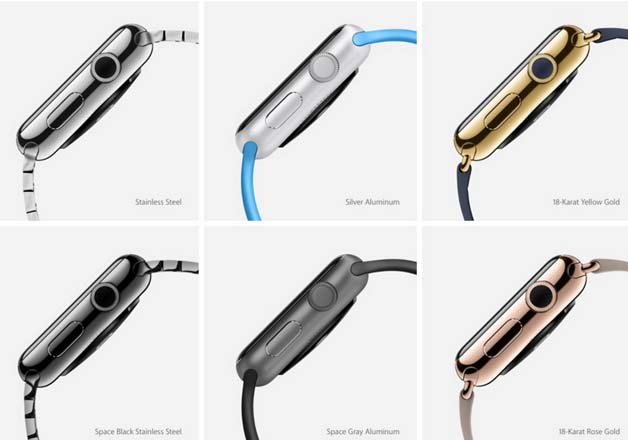 Apps are designed for 'light interaction', and pressing the button below the digital crown summons favourite contacts to interact with quickly. Tapping on a friend's avatar draws up a variety of ways to contact them, including by sketching.
Battery life is better than anticipated
Apple has said the watch battery is estimated to last a full day, requiring a user to charge it at night, just like a smartphone. However, the New York Times has said that Apple has incorporated a "Power Reserve" mode into the device to prolong daily use.
However, unlike the iPhone, the Apple Watch will not show a pop-up message about low battery life. Instead the Watch at 20 per cent will turn an "orange/amber colour" as an alert to the wearer, while at 10 percent it will turn red.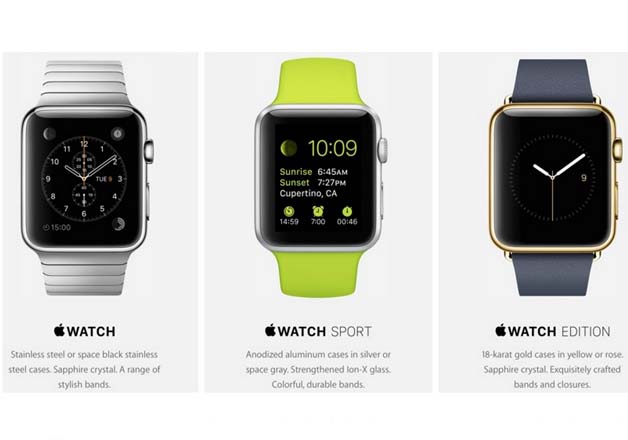 Components
Apple has already confirmed basic specifications of the Apple Watch, which was introduced to the world at the end of 2014. Buyers have the option to build an Apple Watch to their own specifications. They can choose between either a 38mm or a 42mm height case for their devices, which will be available in a selection of colours including stainless steel, silver aluminium, 18-carat yellow gold, space black, space grey or 18-carat rose gold.
Apple Watch comes with 11 watch faces ranging from traditional analog faces to new faces like the dynamic Timelapse face; the Astronomy face with its interactive, real-time 3D model of the earth, sun, moon and planets; and the Solar face, a contemporary sundial.
The 42mm version will come with a screen with a 390 x 312 pixel resolution, while the 38mm model's screen will offer a pixel resolution of 340 x 272. Users can also choose their own strap made from a variety of materials, such as leather, plastic, and metal links.
Timothy Arcuri of Cowen and Company states that the Apple Watch will have 512 MB of RAM, as did the iPhone 4 and 4S. According to Arcuri, base models will have only 4 GB of space, with an option of doubling that to 8 GB. The extra storage could increase the cost by $50 or $100.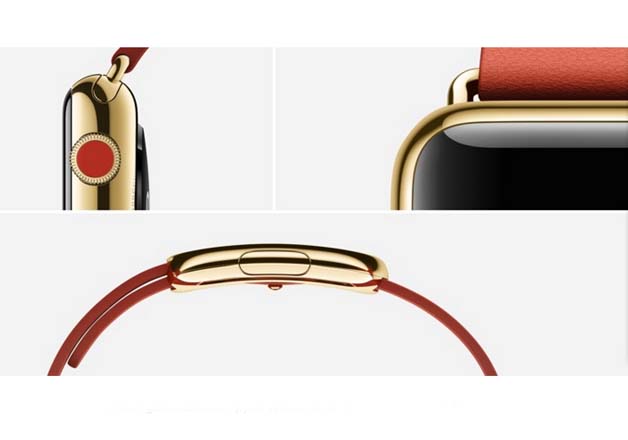 Force Touch
Pressure-sensing technology called "Force Touch" has been built into the Apple Watch, allowing it to determine the difference between a tap and a press. This functionality allows for a new range of contextually specific controls, almost similar to the different abilities enabled by left clicking and right clicking on a mouse button.
NFC and Apple Pay
Apple Watch includes support for NFC, which allows it to integrate with Apple's new mobile payment initiative, Apple Pay. According to Apple, the watch will be able to be used to make payments at retailers that accept Apple Pay.
Release date
The Apple Watch will ship in April. When in April exactly has yet to be confirmed.