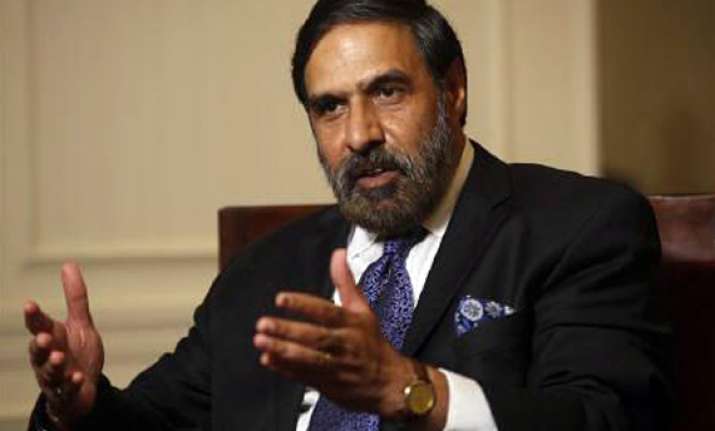 Ho Chi Minh (Vietnam), Mar 7: Commerce Minister Anand Sharma today defended the government's decision to ban cotton exports and said he will personally speak to Agriculture Minister Sharad Pawar to explain the issue.
 
Pawar had yesterday raised strong objection to cotton export ban and said that he was kept in dark on the issue.
 
"We could not countenance a situation where the country which is a major cotton producer is forced to import at much higher prices to meet the domestic demand of the industry.  That is why, it was a judicious and considered view taken," Sharma, who is here for a two-day visit, told reporters. 

Sharma, who also has textiles portfolio, said he was not able to contact Pawar, who was traveling abroad, but had directed the Textiles and Commerce Secretaries to brief the Agriculture Minister about the ban.

"I had left a note on Saturday night for Mr Pawar since I was not successful to speak to him over the phone. We are one government, we all are ministers in the same government," he said adding that Finance Minister Pranab Mukherjee, who heads group of ministers, has been fully apprised of. 

Sharma said: "the GoM will meet soon upon my return (on March 9). I will be speaking to the Agriculture Minister in person...The Prime Minister has been kept fully informed of all these developments".

Explaining the reasons behind export ban, the minister said that the country has already shipped 10 lakh bales more than the exportable surplus.

"We were informed that there has been cornering of huge quantities (of cotton) by handful of big players who have exported to their own warehouses abroad. It did cause alarm," he said while defending the decision. 

"Some of the exporters have cartelised it. Large quantity of surplus has been exported. I have ordered an inquiry about the handful of exporters who exported large surplus in February. If found true, there will be an action," he said. 

Sharma said the decision was taken to ensure that domestic textiles industry does not come under stress, which may lead to job losses.

"The mandatory carry over quantity has already breached and the exportable surplus has been reached. There will be serious questions raised if we import at much higher prices," he added.