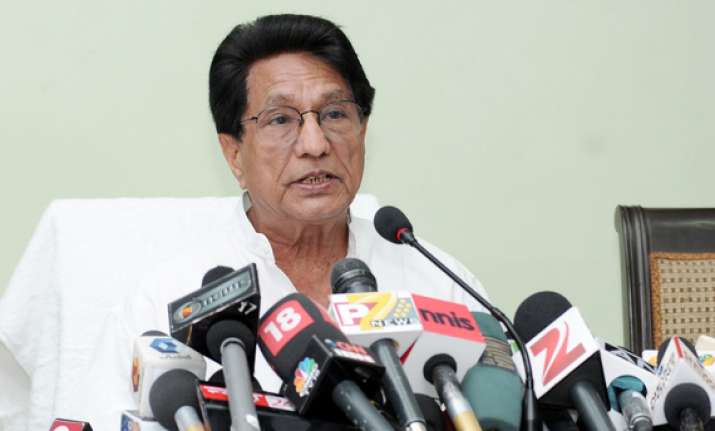 New Delhi: Under attack from the Opposition, including the Left, for his remarks that Government was ready to privatise Air India, Civil Aviation Minister Ajit Singh has backtracked saying it has "no intention" to do so.
"This government has no intention to privatise Air India. After this package of Rs 32,000 crore, the government will not give any more money. Air India will have to fend for itself," Singh told a news channel.
While noting that it is very difficult for the government to run a service industry, Singh also said that employees and the management of Air India will have to understand that aviation is a very competitive market.
"The margins are thin and it's a capital intensive industry," the minister said.
The change of stand by the Union Minister came amid mounting pressure by the Opposition parties, which took strong objection to his earlier remark and accused him of selling public asset without bringing a civil aviation policy.
Warning the Minister against making any "off-the-cuff" remark, senior BJP leader Ravi Shankar Prasad said there must be a proper discussion on the issue.
"It is a serious and sensitive issue. There must be proper discussion within the government first and thereafter the views of the opposition needs to be taken," he told reporters here when asked to comment on Singh's remarks.
Asking the government not to take a "disastrous move" which will go against national interest, senior CPI leader D Raja said the government had promised to bring a civil aviation policy but did not do it in so many years.
"It is undertaking privatisation in bits and pieces without taking Parliament into confidence.
"While equity was not being infused in AI in accordance with the turn around plan, Airports Authority of India (AAI) was also being systematically undermined. This is a conscious effort to dismantle both these public sector undertakings," the CPI National Secretary said.